Summit Brewing's Fireside Favorites Pack is Back!
Thursday, September 14, 2023, By Summit Brewing
Those 90º+ days are behind us, and you know what that means, right? Our Fireside Favorites variety pack is back! This pack includes some of our most iconic brews, perfect for hanging out by the fire with friends and family this fall. From the beer that started it all, our EPA, to a long-time Summit staple making a new packaging debut, we'll go through each beer you'll find in this variety pack.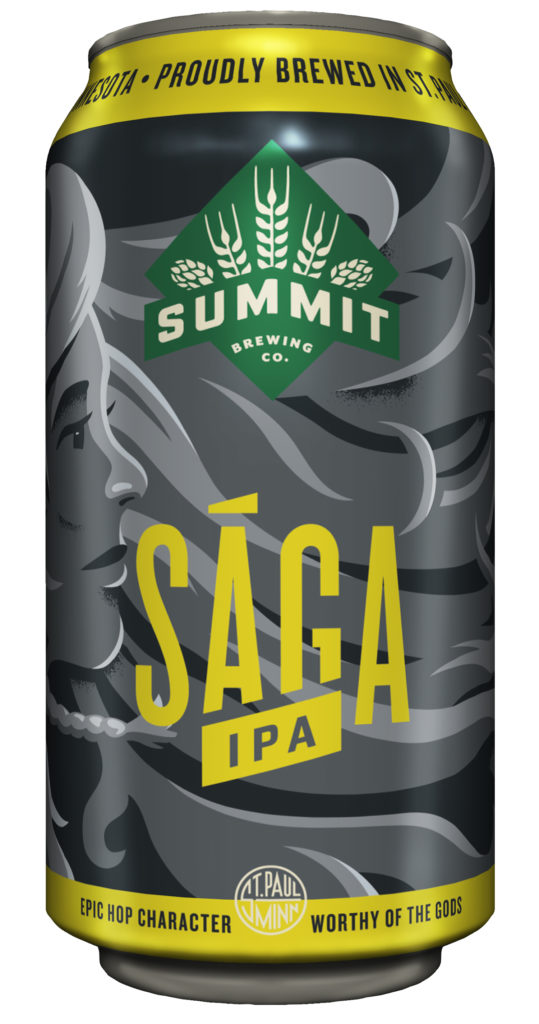 EPA
There's no mistaking this first beer you'll find in our Fireside Favorites pack. Its bright yellow can and red text are iconic, and you'll find it anywhere you go in Minnesota. Our Extra Pale Ale has been brewed since Summit Brewing first dropped hops and grain into a kettle. Its caramel and biscuit malts perfectly balanced with a juicy citrus hop bite have made this beer not only a winner at worldwide beer competitions but also a perfect beer to enjoy during those cool and brisk Midwest autumns.
SÁGA
Next up and looking as good as ever in its new packaging is our Sága IPA. Featuring bright New Zealand Rakau, Citra, Centennial, and Amarillo hop varieties, Summit Sága IPA boasts a pronounced hop flavor, followed by aromas of kiwi, passion fruit, and apricot. Balanced malts lead to a clean, assertive finish. Named after the Norse goddess of poetry and drinking companion of the Odin, Summit Sága IPA is a perfect beer to crack open next to a fire and share your own stories with friends or even write some new ones.
GREAT NORTHERN PORTER
The third beer we'll quickly chat about was also conveniently the second style brewed when Summit Brewing first started. And just like our EPA, has a few medals in the trophy cabinet. If you know your Summit history, you know we're talking about our slightly sweet, slightly bitter Great Northern Porter. With its complex malts and bold hop blend give off a toasted, chocolatey finish. It's based on the British favorite and named for the majestic railway that stretches from St. Paul to Seattle. For nearly 40 years, this brew has been a staple at our brewery.
OATMEAL STOUT
Finally, making its Fireside Favorites debut is our Oatmeal Stout. Now I know what you're thinking, "How the hell did you fit three bottles of Oatmeal Stout in this pack?" Well, we used a clear-cut, error-free, sciencey-like method… we simply looked at the box. Clearly, we weren't going to cram bottles of glass into this box that already had nine cans in it. So, as of today, you can find Oatmeal Stout in (cue drumroll)… 12oz CANS! Our Oatmeal Stout offers notes of hazelnut, caramel, and chocolate, just like you'll find in bottles (That's right, I'm looking at you bottle snobs!). It's sharp and sweet with a robust finish that is so perfect for the fall we're actually disappointed in ourselves for not including it in our Fireside Favorites Variety Pack sooner.
Need help finding our Fireside Favorites Variety Pack? Click the button below to use our Summit Beer Finder. Cheers!
Back to News