Summit Brewing Company

Craft Beer Pioneer
The beer that started it all! Our first brew, Summit Extra Pale Ale is St. Paul's craft beer pioneer. EPA has been gracing the pint glasses of serious beer lovers since 1986. Caramel and biscuit malts balanced with a juicy citrus hop bite have led this beer to be crowned a winner throughout the years and for more to come!
Conversation Starter
Bronze in color with gold-medal winning flavor, this brew has been recognized several times throughout it's 36-year life. At the World Beer Cup®, in Classic English-Style Pale Ales it won Gold in 2010, Silver in 2012 and Silver in 2014. At the Great American Beer Festival®, in the same category, it was awarded Silver in 2010, Bronze in 2014, Gold in 2016 and Silver in 2017. It is a living testament to age being nothing but a number – raise a glass and cheers to 36 years! Extra Pale Ale is available in 6-, 12- and 24-packs of 12oz bottles as well as on draught and in 12-packs of 12oz cans and 4-packs of 16oz cans.
Serve at 45-50°F in our Signature glass. The nucleation point (a fancy term for a scored bottom in the glass) releases carbonation to increase head retention and aroma.
Specifications
Beer Facts
{Core}
Alcohol by Volume: 5.1%
IBUs: 49
Original Gravity: 12.0° P
Color, (deg. L.): Light bronze, 11° L
Hops Utilized: UK Golding, Fuggle, Cascade, Pilgrim
Malts Utilized: 2-Row Pale, Crystal
Yeast: Ale
Established: 1986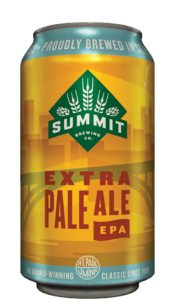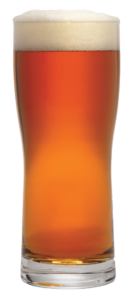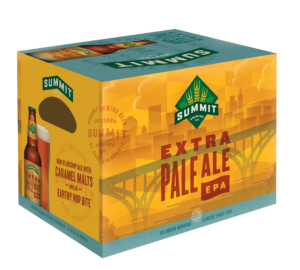 Food Pairings

Fried Seafood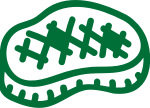 Grilled Meat

Sharp Cheddar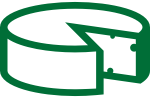 Soft, Ripened Cheese
Reviews & Accolades
Silver, 2017 Great American Beer Festival®, Classic English-Style Pale Ale

Gold, 2016 Great American Beer Festival®, Classic English-Style Pale Ale

Bronze, 2014 Great American Beer Festival®, Classic English-Style Pale Ale

2013 City Pages Best of the Twin Cities® for Best Local Beer

Silver, 2012 & 2014 World Beer Cup®, Classic English-Style Pale Ale

Silver, 2010 Great American Beer Festival®, Classic English-Style Pale Ale

Gold, 2010 World Beer Cup®, Classic English-Style Pale Ale

The 100 Best Beers in the World, Men's Journal, 2014

Best Beer in the Whole Damn Bowling Alley