Summit Brewing Company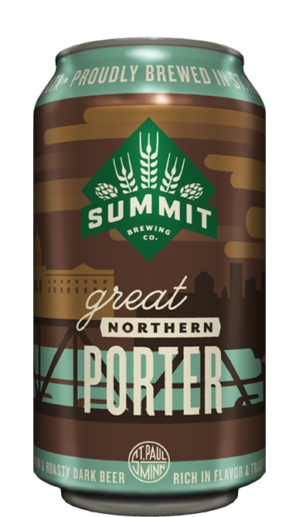 Next stop…Malt City
Brewed with roasted malts that offer up caramel, chocolate and coffee notes, Summit Great Northern Porter is a slightly sweet, slightly bitter brew. A complex malts and bold hop blend give off a toasted, chocolatey finish.
Conversation Starter
Great Northern Porter was the second style ever brewed by Summit Brewing Company. It's based off of the British Isle favorite and named for the majestic railway that stretches from St. Paul to Seattle. For nearly 35 years, this brew has been a staple at our brewery. Moving from year-round to limited, this beer is available on draught and in 6- and 12-packs of 12oz cans.
Serve at 50-55 °F, in a Pint glass or a Nonick tumbler.
Specifications
Beer Facts
{Core}
Alcohol by Volume: 5.4%
IBUs: 51
Original Gravity: 13.3° P
Color, (deg. L.): Black, 60° L
Hops Utilized: Northern Brewer, Fuggle, Cascade
Malts Utilized: 2-Row Pale, Caramel, Chocolate, Crystal
Yeast: Ale
Established: 1986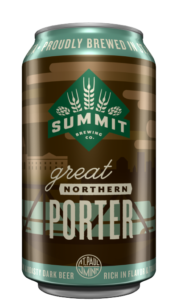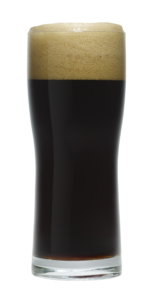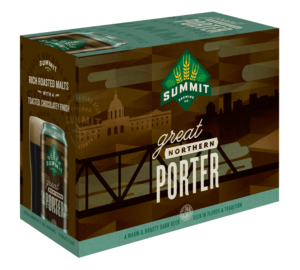 Food Pairings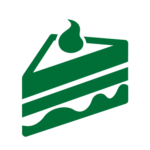 Desserts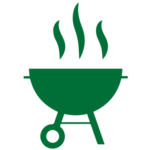 Smoked Meat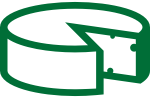 Soft, Ripened Cheese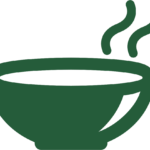 Stews
Reviews & Accolades
Gold, 2003 World Beer Championships

Pairs well with flannel pajamas.

First Place in the "Porters" category at the 1987 Great American Beer Festival®