Summit Brewing Co. Spends the Day Drinking Beer at the Ballpark
Tuesday, May 22, 2018, By Summit Brewing
We knocked back a few beers and the home team won. It was glorious.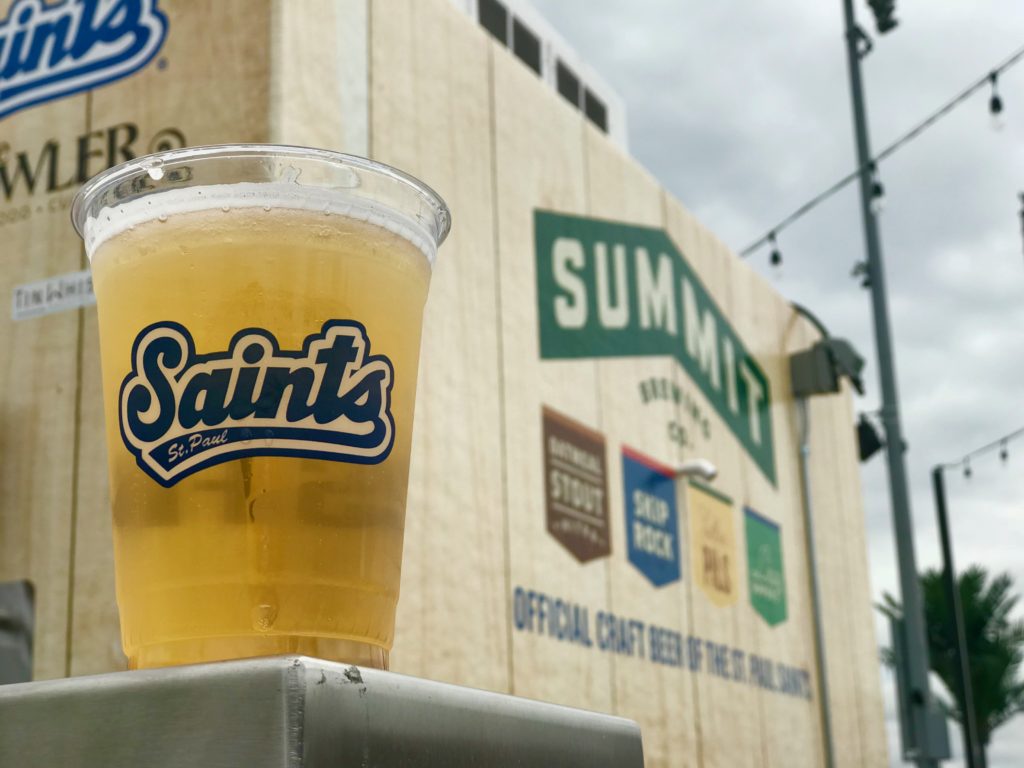 Kicking off their 26th season, the St. Paul Saints played their home opener Monday May 21, 2018, beating the Chicago Dogs 6-4 in front of the home crowd at CHS Field. As the team's official craft beer, Summit Brewing Co. was totally there, soaking up suds and sunshine.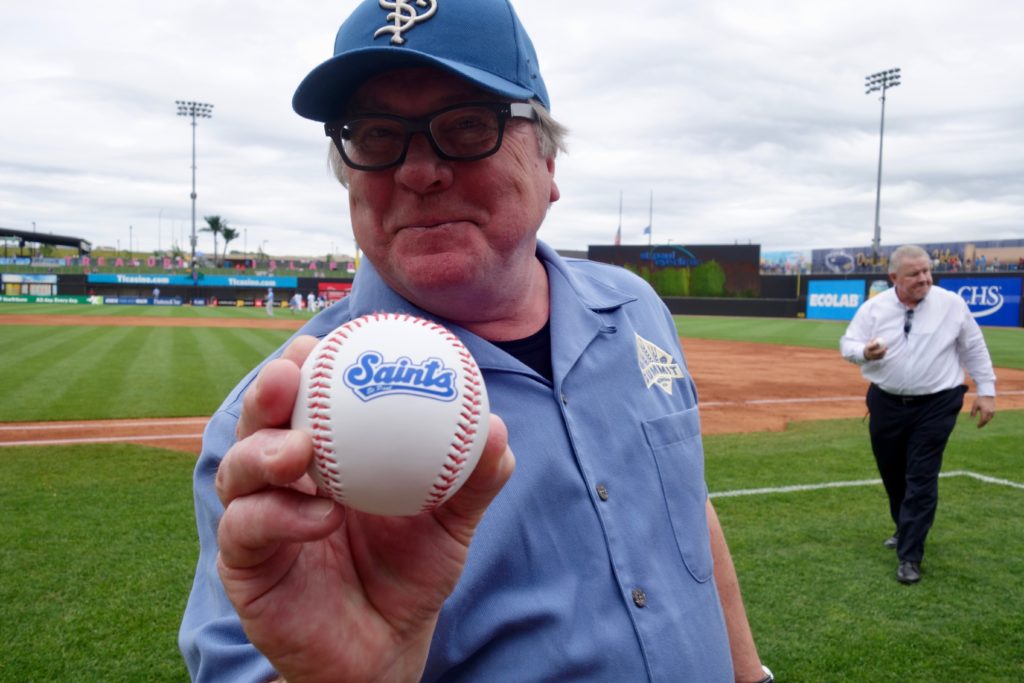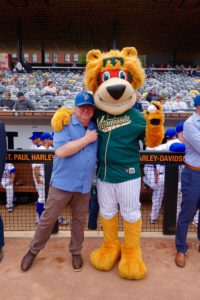 As part of a pre-game ceremony honoring 26 of the Saints' business partners — one for each season since they began play in 1993 — Summit Brewing Co.'s Mark Stutrud, a Righty, was invited to throw out one of 26 ceremonial first pitches. He lined up alongside the Minnesota Wild's Mascot Nordy and fired in an outside fastball. It was pretty close to the strike zone if you ask us.
Once the game was under way, the Summit crew went looking for big, juicy bratwursts and a few cold beers. Coming across our dedicated beer carts —new this season and located behind home plate and in center field — we had our choice of killer local, independent beers, including Summit Extra Pale Ale, Sága IPA, Dakota Soul and Skip Rock.
We even grabbed a few extra EPAs and Ságas for our friends when we saw both on flavors on draft in the concession areas throughout the park. Because who can resist?
Then the craziest thing happened. We took our beers and brats up to the Summit Brewing Balcony — also brand-new this year at CHS Field — and found all of our friends already had full pints and plates. And when our beer cups ran dry, we were able to pour our own beer right there! This is all thanks to the St. Paul Saints, who worked with us during the off-season to design and install a beautiful self-serve draft station in their ballpark. We're told it's the first of its kind in U.S. pro sports.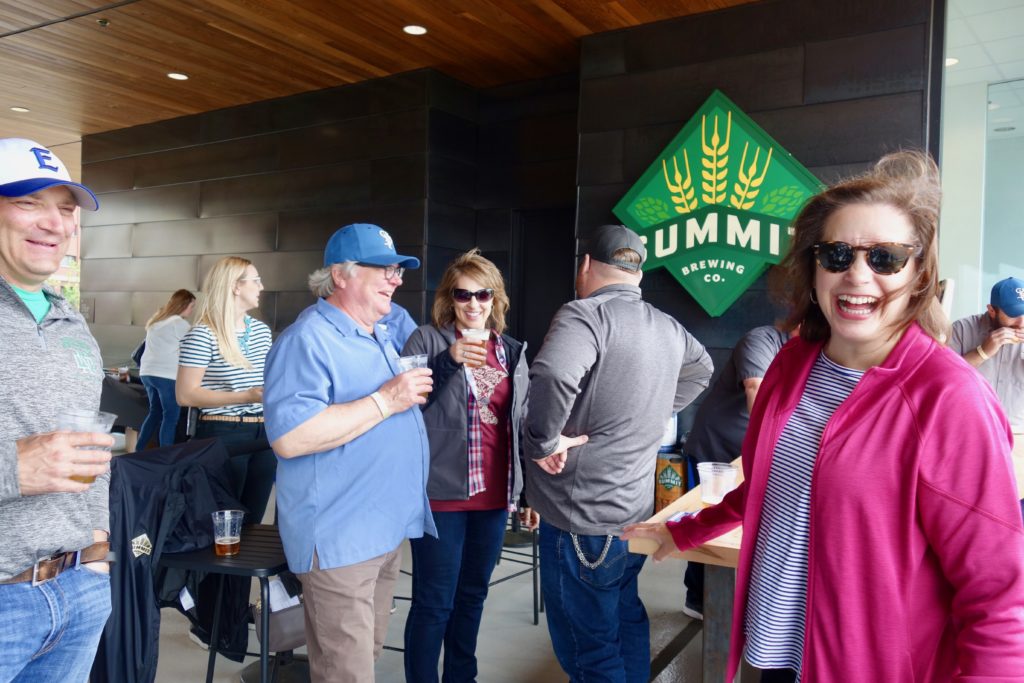 And holy heck, what a beautiful spot to watch a ballgame. If you'd like to take your group to CHS Field and watch the Saints play from the comfort of the Summit Brewing Balcony, clicky-clicky here.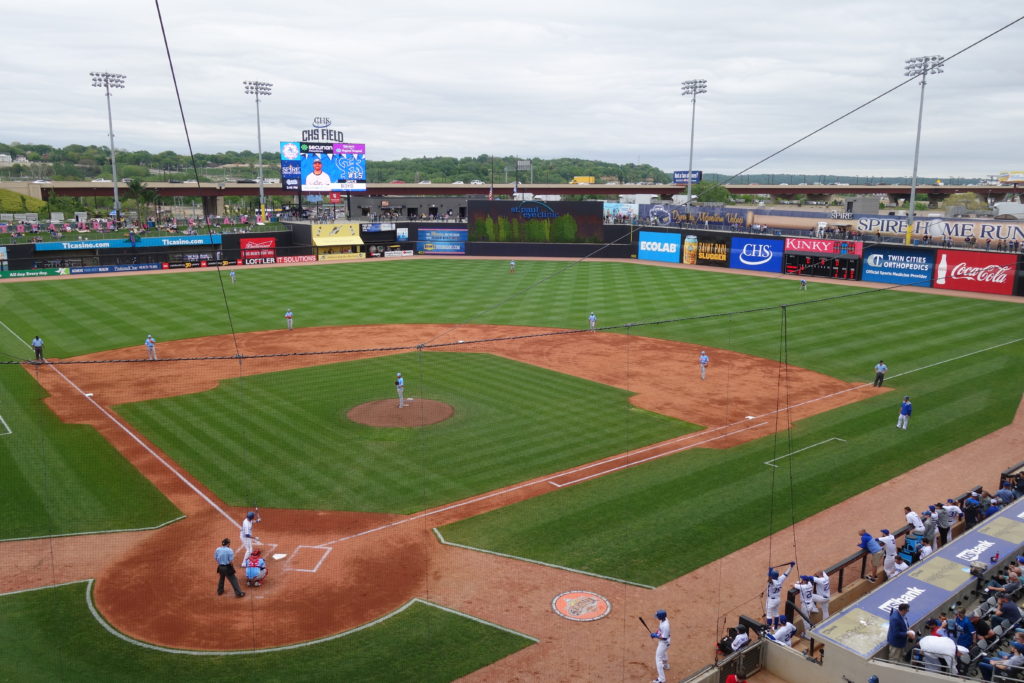 All in all, watching the Saints beat Chicago was almost as much fun as making beer all day, and we can't wait to go back. If you'd like to join us at CHS Field some time, keep your eyes trained on Summit's official social media channels — Twitter, Instagram, and Facebook — where we'll host ticket giveaways whenever we aren't posting sexy photos of beer. #SwigForTheFences
Here's one more photo from our day at the ballpark, because we just can't get over how proud we are to be the official craft beer of the St. Paul Saints.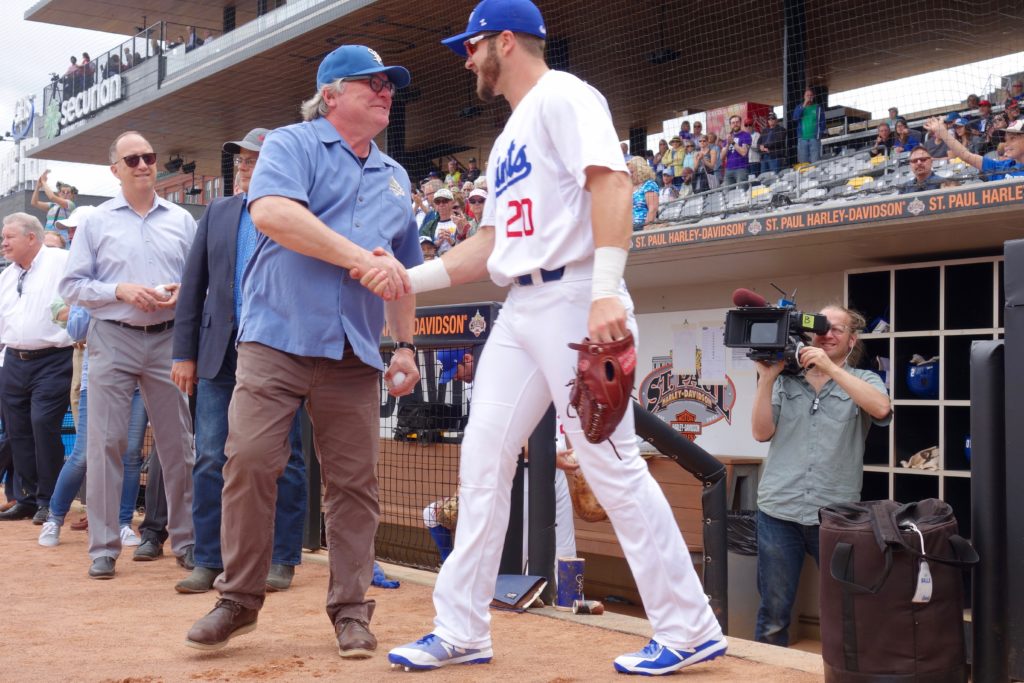 Back to News