Crack the Cold with Summit Mixed Pack IPA Edition
Friday, February 19, 2021, By Summit Brewing
This week, it didn't seem to matter where in the U.S. you were because wherever that was it was COLD.
From frigid temps in the upper Midwest to hail and ice on the East Coast to snow in the south, the entire country was freezing.
So, while we all dreamed warm thoughts as temperatures started to rise, we came up with one other way to break the ice – enjoy the four IPAs in our Summit Mixed Pack IPA Edition!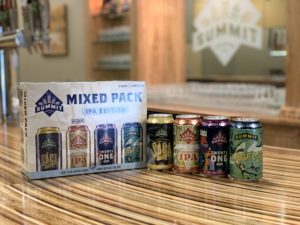 Escape to sunny Florida when you sip on Summit Slugfest Juicy IPA.
 As always seems to be the case, Florida is in their own world and is currently the only place in the continental United States with temps above 60º. With big aromas of tangerine and lemon, plus powerful flavors of orange, Slugfest Juicy IPA will transport you right to the Sunshine State.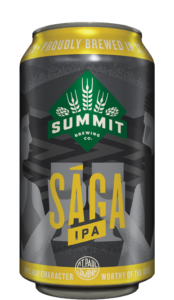 If that's not tropical enough for you, try one of the Summit Sága IPAs.
With flavors of kiwi, passion fruit and apricot this bold IPA will take you even further south and perhaps out of the country entirely. As aromas of grapefruit flood your senses imagine images of palm trees and sandy beaches. Combine that with the assertive hop flavor, and that should be enough to cut through the chill.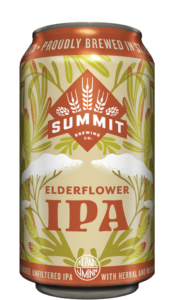 To travel even further south, enter the Southern Hemisphere with Summit Elderflower IPA.
Made with New Zealand hops of Rakau and Motueka, our newest IPA will transport you not only to the south but to the opposite side of the world! Light aromas of lavender blend with sweet notes of bubblegum and honeydew to offer up a truly exotic, island taste. Definitely a change from the frosty tundra of the north.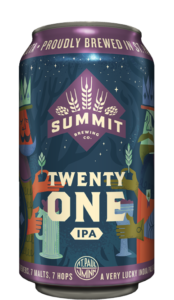 However, if you can't beat 'em, join 'em. Meet the brisk, cold air with our bitter, crisp Summit Twenty-One IPA.
Bitter, bright and bold Twenty-One IPA is tough enough to break the ice. Huge aromas of vibrant citrus and cool pine blend to create a hop flavor intense enough to take on the winter wind.
All four IPAs can be found inside the Summit Mixed Pack IPA Edition in stores now. Sága IPA is available in 6-, 12- and 24-packs of 12oz bottles and 12-packs of 12oz cans. Summit Slugfest Juicy IPA and Summit Twenty-One IPA are available in 6- and 12-packs of 12oz cans. Find them all at your local liquor store!
Back to News