Dark Infusion Lands Following Year-Long Orbit
Tuesday, October 29, 2019, By Summit Brewing
The wait is over – Summit Dark Infusion Coffee Milk Stout has once again landed!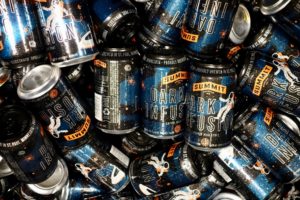 Fans of Summit's interstellar stout may recall that the beer made just one elliptical orbit in 2018. However, once again, word of drinkers' desire to enjoy this smooth, bold brew traveled throughout the galaxy and we made the call to engage in Mission: Bring Back Dark Infusion.
Still our only Summit Unchained Series beer that has been relaunched, Dark Infusion was first brewed in late 2016. This luscious, full-bodied imperial milk stout is made with six different malts plus kettle additions of lactose for additional sweetness. Pilgrim and Fuggle hops, and cold-brewed coffee from Blackeye Roasting Company, come together to create roasted, spicy notes that finish just with just a touch of bitterness. It's a beer that was one small step for Summit, and one giant step for brewingkind.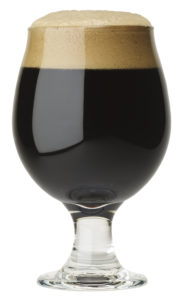 Dark Infusion's time on this planet is once again limited, so be sure to enjoy this intergalactic beer before it's gone!
Summit Dark Infusion Milk Stout is available on tap in the Summit Ratskeller and in six-packs of 12oz cans. You can find it using satellite technology, or try our Beer Finder.
Back to News