Summit Great Northern Porter Returns for Limited Time
Tuesday, October 5, 2021, By Summit Brewing
Oh, Great Northern Porter is comin' down the line and we can guarantee it is for you!
That's right! Summit Brewing's second-ever beer, Great Northern Porter, is returning for its limited run.
As you may know, in 2020 we made the decision to remove Great Northern Porter from our year-round line-up and make it a limited-edition, available September 2020 through March 2021. We also decided to can it for the first time ever. These were big changes for our 35-year-old beer that had always been bottled year-long.
Yet, while we believe a dark beer is great any time of year, this fall-to-spring timeline really helped Great Northern Porter shine.
Its warm, roasted malts, notes of chocolate and coffee and full-bodied finish pair perfectly with fall's dryer days and cooler temps. As spring arrives, its sweetness and light mouthfeel help transition drinkers back to warmer temps.
This year, in addition to its own packaging, Great Northern Porter is also featured as one of four award-winning beers inside our Mixed Pack Best Of Edition.
So, while it may no longer be available all the time, it's available in many forms when it is on the shelf!
Summit Great Northern Porter is available in 6- and 12-packs of 12oz cans, in our Mixed Pack Best Of Edition and on draught. Find it for a limited time near you.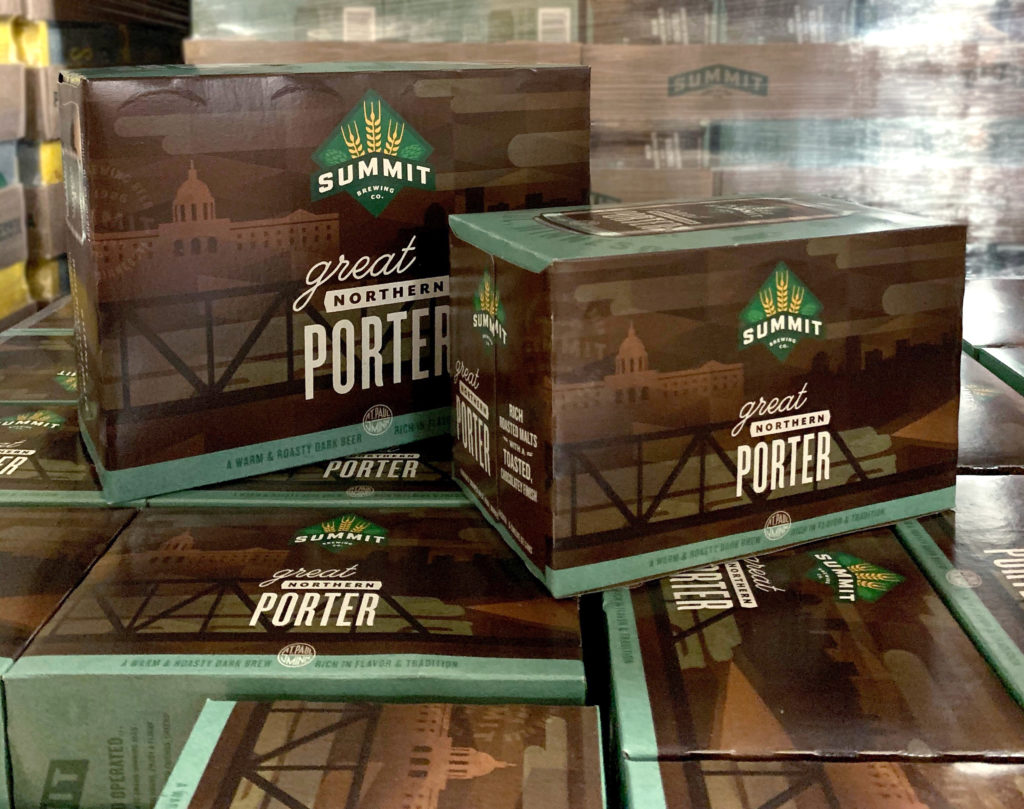 Back to News