Zummit Brewing Co.'s Mark Ztutrud Travelz to Zorbaz in Detroit Lakez
Event Date:
April 23, 2018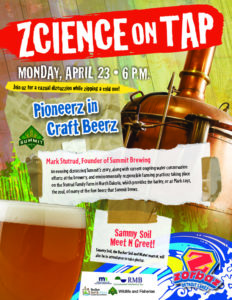 Date and Time: April 23, 2018, from 6–8 p.m.
Location: Detroit Lakez Zorbaz • 402 West Lake Dr., Detroit Lakes, MN 56501
Join Summit Brewing Co.'s Founder and President Mark Stutrud for fresh Summit beers, food, and general merriment at Zorbaz in Detroit Lakes, Minnesota, where he'll be participating in the Zorbaz panel: Zcience On Tap: Pioneerz of Craft Beer.
For more information, please visit http://zorbaz.com/locationz/detroit-lakez/.