You Didn't Forget About the Rum Barrels, Did You?
Sunday, February 11, 2018, By Summit Brewing
THE BARRELS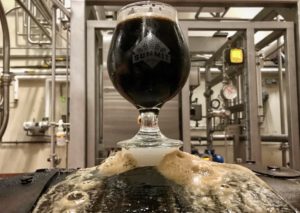 Back in August 2017, Summit Brewing Co. accepted delivery of eight Jamaican rum barrels, because, hello, you don't say no to rum barrels.
Each 54 gallons in size, the rum barrels came straight from a Jamaican distillery, where they'd been emptied just two weeks prior.
THE BEER
If you recall, we filled some of those barrels with Summit Union Series 6, a badass Imperial Russian Stout, and we served it up at St. Paul's Dark Horse Bar & Eatery in late November.
It was a tasty beer and we all had a good time, so we've decided to do it again. Only difference, this time we're serving barrel-aged Summit Unchained 26: Westie 7th.
You remember that one? Originally released as a non-barrel-aged beer back in October 2017, this Belgian-Style Dark Ale features notes of dark fruit, dark caramel, and rum, rum, rummy-rummy-rum-rum — and it's been aging in those barrels for 120 days now. Boosting the ABV from 7.5% to a whopping 9.9%, Westie 7th has picked up notes of vanilla and Demerara sugar to go with its original profile of fig and raisin.
THE TASTING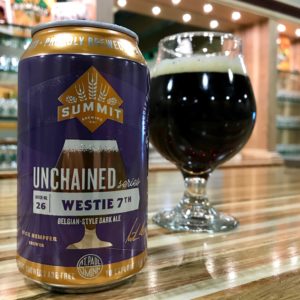 If you beer geeks liked how that rum-aged Imperial Russian Stout turned out, get ready to join us for a big barrel-aged Belgian coming up at 6 p.m. on Monday, February 19, 2018, only at Dark Horse Bar & Eatery.
They'll be pouring Summit Unchained 26: Westie 7th, both regular and rum-barrel-aged, plus our EPA, Sága, Winter Ale, Oatmeal Stout, Dakota Soul, Keller Pils and Experimental Hop IPA.
And if you make it out to the tasting, please let us know what you think of the beer. We plan to continue experimenting with these rum barrels and using what we learn to guide us throughout future barrel-aging projects — perhaps with brandy barrels or tequila barrels or even scotch or gin.
THE PAST AND THE FUTURE
"Summit has its roots in traditional German lagers and British ales, and throughout history these beers were traditionally finished in wood barrels," says Head Brewer Damian McConn. "Stainless steel is a relatively new material, considering the long history of brewing. Getting into wood takes us back to the traditional roots of the brewers before us, and we can do it slowly and carefully while we focus on quality and flavor."
Two more barrel-aged beers will follow in 2018 — on a quarterly basis — so make sure to follow Dark Horse and Summit Brewing Co. for updates.
THE PARTNERSHIP
Working with Dark Horse Bar & Eatery represents a great opportunity to partner with an established retailer to push interesting flavors in food and drink. "There's a strong local connection there," says McConn, "and Paddy [Whelan, owner of Dark Horse] is a strong supporter of Summit. He's working hard to carve out a reputation for creativity and quality, and we're happy to be part of it."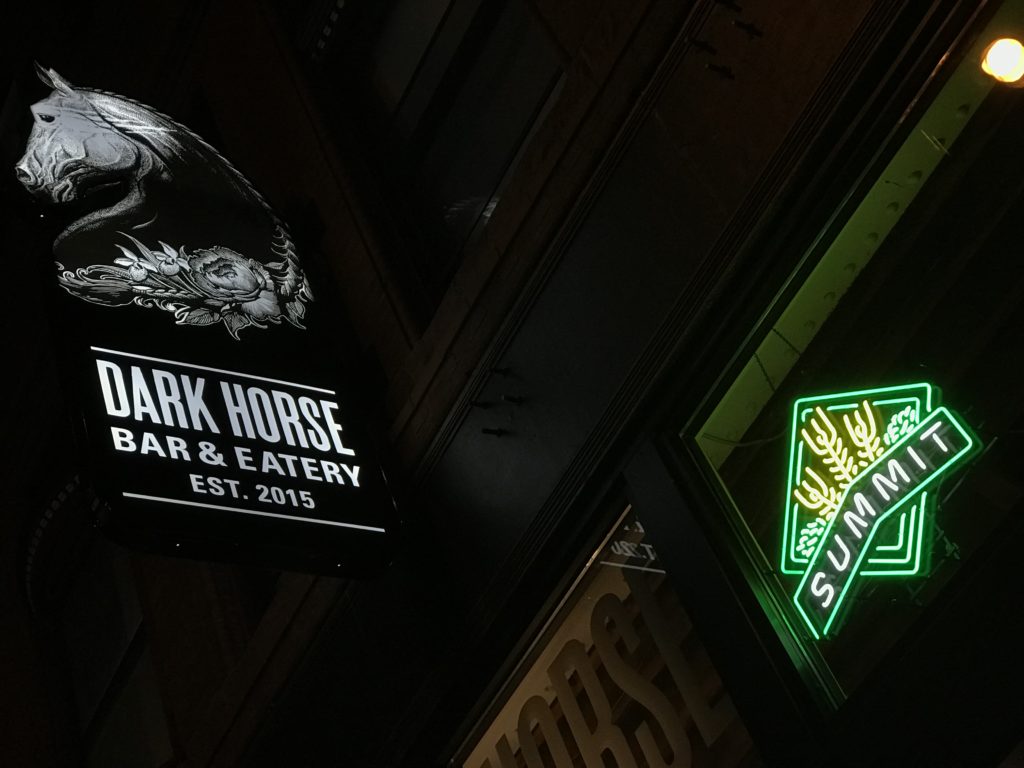 Back to News