Lucky Summit Twenty-One IPA Returns, Just In Time For 2021
Monday, January 25, 2021, By Summit Brewing
While 2020 was a tumultuous year for nearly everyone, Summit Twenty-One IPA proved its good fortune and solidified its reputation as Summit's luckiest brew by having a break-out debut.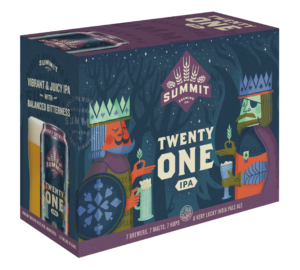 First released in January 2020, it was the first time in nearly 30 years we changed up our spring seasonal. To bet big on this newcomer was certainly a gamble, but it paid off handsomely.
"In its first year, Twenty-One IPA outsold the previous spring seasonal, Summit Maibock, 3 – 1 in most markets," Director of Sales Brandon Bland said in a recent press release.
Of course, it's easy to understand why. Much like a deck of cards, a beer is only as good as the sum of its parts.
And this beer has only the best parts.
Brewed with seven hops and seven malts, each one chosen by one of Summit's seven brewers, it hits all 21 marks of a big, balanced IPA. Huge aromas of citrus and pine from the Amarillo and Chinook hops combine with complex malts to create bitter and spicy flavors. Its effervescent mouthfeel gives way to a dry, clean finish. It's one to take down the house.
Summit Twenty-One IPA can be found in 6- and 12-packs of 12oz cans, as well as one of four IPA styles inside the Summit Mixed Pack IPA Edition variety box. Check your fortune here.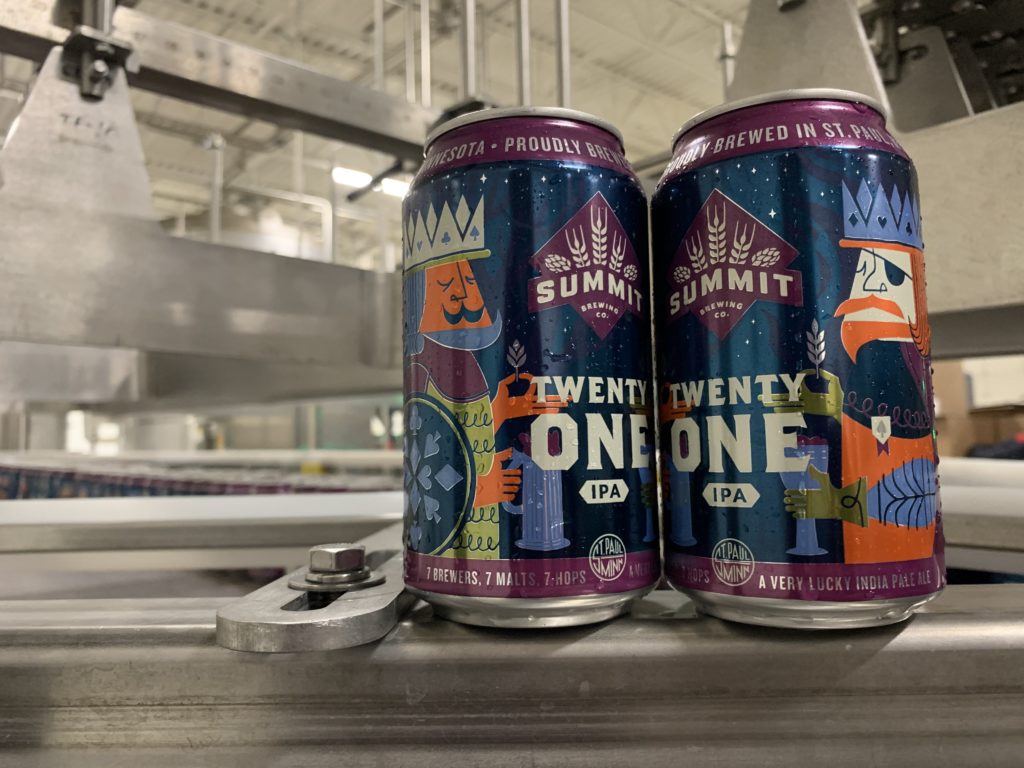 Back to News