Summit Brewing Co. Takes Beer to Winterfest
Event Date:
February 16, 2018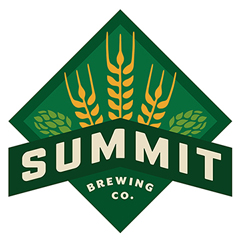 Date and Time: Feb. 16 from 7–10 p.m.
Location: Union Depot • 214 4th St. E., St. Paul, MN
Join Summit Brewing Co. at Winterfest 2018, Minnesota's Premier Craft Beer & Food Event, hosted by the Minnesota Craft Brewer's Guild. You'll find Summit Brewers Christian Dixon and Pete Stacy sharing a table with Pryes Brewing and a few of the foodies from Cara Irish Pubs and Kieran's.
We'll be pouring fresh samples of Summit Keller Pils and Summit Unchained 26: Westie 7th aged in Jamaican rum barrels.
Please visit the Winterfest 2018 Facebook page for more information.