Summit Brewing Co. Takes Beer to Winter Beer Dabbler 2018
Event Date:
February 24, 2018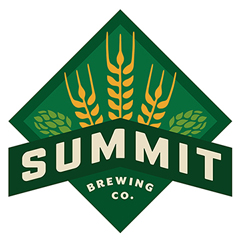 Date and Time: Feb. 24 from 2:30–6:30 p.m.
Location: Minnesota State Fair Grounds • 1265 Snelling Ave N, St. Paul, MN
Join Summit Brewing Co. at the 9th Annual Winter Beer Dabbler 2018, hosted by The Beer Dabbler, for BEER, live music, food, and more entertainment. You'll find Summit Brewer Mike Swiggum (and others) pouring fresh samples of Summit Extra Pale Ale, Summit Sága, Summit Wee IPA, Summit Experimental Hop IPA, Summit Imperial IPA, and Summit Union Series Imperial Russian Stout aged in Jamaican rum barrels.
Please visit the www.beerdabbler.com/pages/winter-dabbler for more information.