Summit Brewing Co. Takes Beer to Days Between Street Festival
Event Date:
July 28, 2018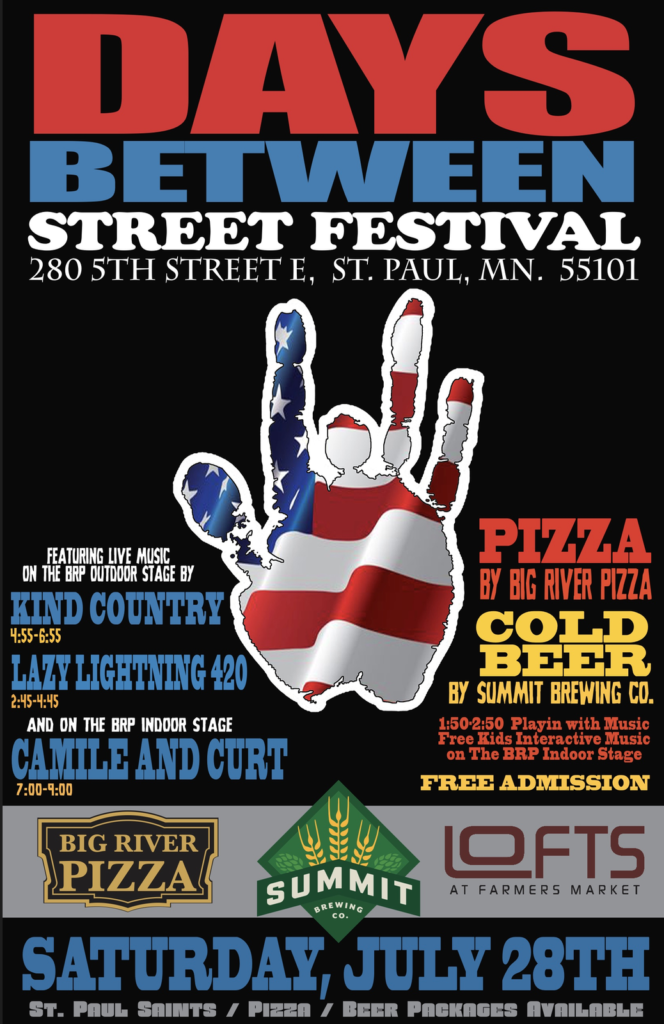 Date: Saturday, July 28, 2018
Location: 280 5th St. E. • St. Paul, MN 55101
Summit Brewing Co. is proud to be participating (with beer) in the Days Between Street Festival, featuring pizza, beer (did we mention that already?), live music, and free admission. So come rock out in the streets of Lowertown right outside the park where our friends the St. Paul Saints play.
We'll be bringing a bunch of Summit Extra Pale Ale, Sága IPA, Dakota Soul, Skip Rock, Lazy Sipper, Hefeweizen and Golden Fruited. Pretty solid lineup if you ask us.
For more information, please visit www.bigriverpizza.com.
Aaaaand for tickets to a pregame party at CHS Field on Saturday 7/28 — a rad concert at the ballpark with the option for unlimited beer and Big River Pizza — please visit saintsgroups.com and use password bigriver.