Summit Brewing Co. Something's Brewing Dinner Series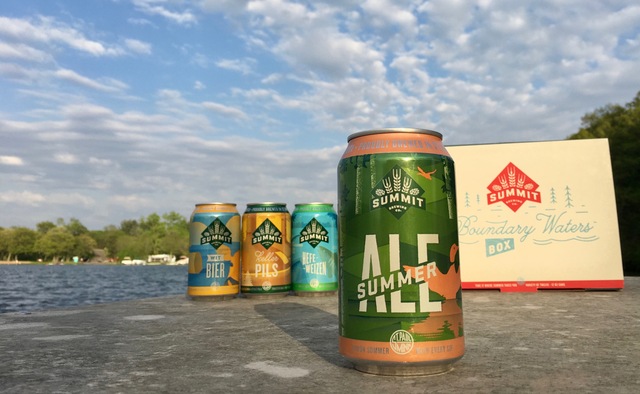 Ever try pairing a thick salty pretzel with the refreshing lemon zing of Summit Summer Ale? Or what about a savory grilled steak alongside the roasted-malt sweetness of Summit Hefeweizen? If you haven't, well, now's the time.
This summer, we've teamed up with dozens of Twin Cities bars and restaurants to highlight some of the best food and Summit beer pairings available. Running May 21 through June 25, the venues below will feature a variety of Summit beers on tap, including the fantastic summer sippers in our Boundary Waters Box variety pack — Summit Keller Pils, Wit Bier, Hefeweizen, and Summer Ale. Check out the list below to find a pub in your neighborhood, or get out and explore one across the river. Whatever you do, just make sure you show up hungry. And thirsty.
But wait… there's more! Bars and restaurants can't have all the fun. Through May and June, every time you purchase any size package of Summit Beer from one of the fine establishments listed below, you'll be entered to win a FREE Summit Boundary Waters Box Cooler! The more often you buy, the better your chances. Why are you still sitting there?!
***Drawings will be held at 9:00pm on June 25th at ALL listed locations. Good luck!***