Celebrate Spring with Summit Beer
Friday, May 6, 2022, By Summit Brewing
Spring has FINALLY sprung in the Midwest!
After what feels like months of cloudy skies and cool weather, the sun is out and the grass is green. Temperatures are set to get above 70º for the first time this year, also! And we know that means one thing: time to grab a Summit beer and head outside!
If you're in need of inspiration of just how or where to enjoy your Summit beer (or which beer to grab) we've got you covered.
Read below & happy spring!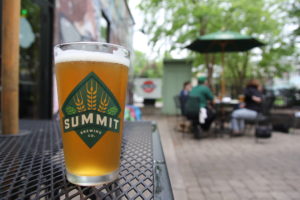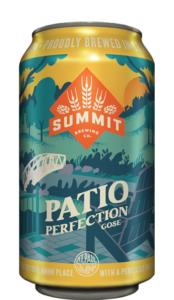 Our newest addition to the Summit family, Summit Patio Perfection, is just asking to be enjoyed on the patio during that picturesque spring evening. After all, it's in the name! Brewed with notes of coriander and key lime with a hint of sea salt, this zesty effervescent brew finishes sweet and salty. Sink into relaxation and escape to your "ah" place on the patio after a long day soaking up the sun.
Returning favorite Summit Cabin Crusher Kölsch-Style Ale with Lemon is perfect for days on the water! Sweet honey malts blend with citrus hops like Lemon Drop and Loral to create a tart and tangy brew! Light and effervescent, it is highly crushable. Sip on the sunshine while you soak in the rays. Pair it with its cousin, Summit Cabin Crusher Kölsch-Style Ale with Lime, for a true citrus celebration!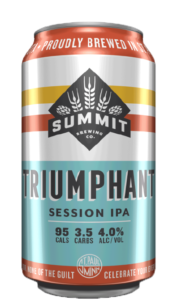 Yes, spring is for dark beers, too! Enjoy a Summit Oatmeal Stout in Bottles while sitting around the first bonfire of the year! Between the roasted malts, warming flavors of hazelnut and chocolate and cozy flames you'll be nice and snug no matter how low the temps drop.
As the saying goes, suns out guns out. Warmer temps means people are hitting the pavements. So, after that outdoor run (or walk) why not reward yourself with a Summit Triumphant Session IPA? At just 95 calories, 3.5g of cars and 4% ABV per 12oz serving, it's almost like you're still burning calories! (Almost).
Of course, Summit Twins Pils begs to be enjoyed at a baseball game. And since spring is the season in which the sport kicks off you'll have plenty of opportunities to do so! Whether a pick-up or professional game, Twins Pis is the perfect pinch hitter. Grab it at CHS Field during a St. Paul Saints game or, of course, at Target Field during a Minnesota Twins game. Beer we go!
Life is a slugfest sometimes. You work hard, especially at getting your garden and yard ready for the summer. So, after toiling in the soil (and maybe encountering a few slugs), why not grab a Summit Slugfest Juicy IPA? Wash away the dirt and stress with flavors of tangerine and melon and a citrus hop punch. Low in bitterness and alcohol so you can still tackle the day ahead.
An all-American beer like Summit Dakota Soul Craft Lager deserves to be enjoyed with an all-American meal – a burger on the grill! Crack open this Midwest-style pilsner while you're heating up the barbecue. This balanced, crisp lager with flavors of graham cracker, honey and lemon will perfectly compliment the smokey notes of an open flame.
Put a little hop in your spring cleaning step with a Summit Sága IPA! Let's face it, for many of us tackling the spring cleaning can be a big chore. So, why not gear up for it (or during it, or after it) by indulging in some epic hop flavors worthy of the gods! Tropical notes of pineapple and apricot mixed with bold bitter notes will help energize you for any task (even getting after those floorboards).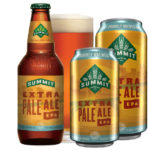 A classic like Summit Extra Pale Ale can only paired with a classic Midwest spring activity like hammocking. Like spring in a can (or bottle), flavors of sweet caramel and orange marmalade blend with earthy hop notes much like the the way sun and rain pair together to help the earth bloom in May. So, dust of the hammock and crack open an EPA to swing & swig the day away!
Whatever activity you partake in this first spring-like weekend, you can find a Summit beer near you to fit the occasion!
Back to News