Summit 120 Shilling Ale Is a Legend on the Internet, Pretty Popular in Person
Wednesday, December 5, 2018, By Summit Brewing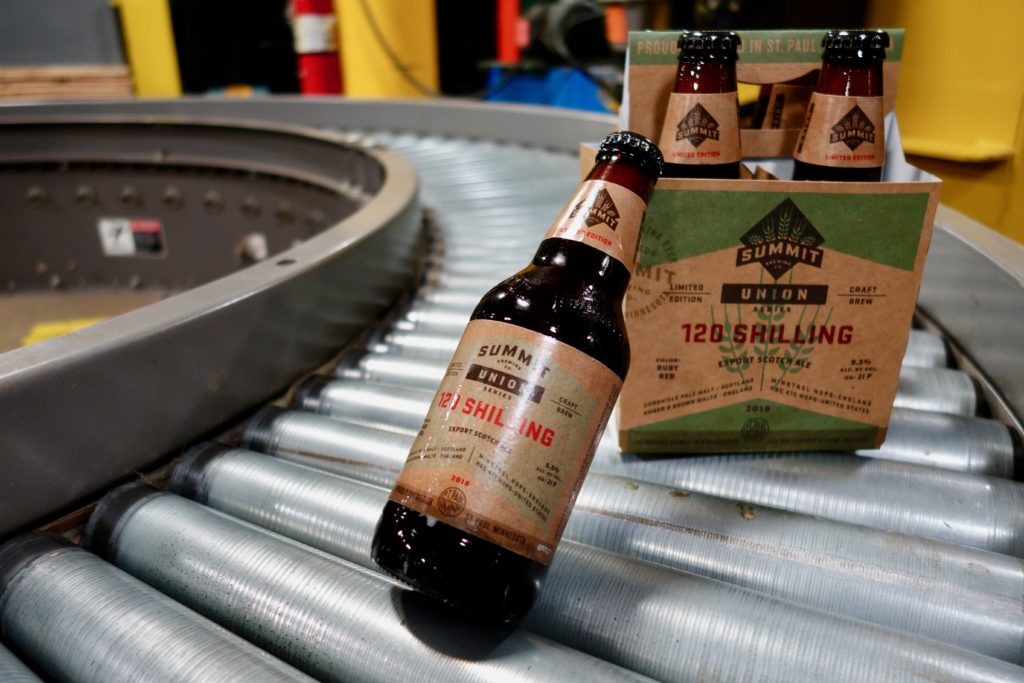 In early November 2018, we released our seventh addition to the Summit Union Series: 120 Shilling Export Scotch Ale. In just a short month, Old Shilly's become a legend among the beer nerds on the internet:
Don S. told us we did a "good job."
Karl K. says it's good even though it's not barrel-aged.
And Steven P. on Untappd says it's "pure beer perfection," and he isn't even a fan of our brewery.

This is a pretty good track record among some obviously smart beer folks. What's more? The knuckleheads drinking it at the bar and at the Summit Ratskeller seem to like it, too.
When a beer like this comes around — delicious, dangerous, undeniably drinkable, and universally acclaimed — it's of vital importance to dig in and determine what makes it so damn good. Head Brewer Damian McConn agreed to sit down with a beer and shoot the shilling. (Disclaimer: Some quotations may not be 100 percent accurate, but most are pretty close.)
Summit Brewing Co. Social Media Intern: Where does 120 Shilling Ale get its name?

Damo: The name refers to the invoice price per barrel. This is a naming system that was used in Scotland possibly as early as the 1830s, definitely by the 1880s. The Shilling was Scotland's currency, and the number indicates the alcoholic strength — 60 is about 3.5 percent ABV, 70 is about 4.5 percent, 90 is 6.5 to 8 percent. Our 120 Shilling comes in at 9.5 percent ABV.
Intern: Yes. It's very strong. I like to drink it on an empty stomach.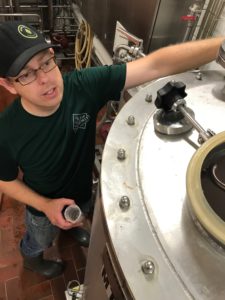 Damo: Some 130 and 140 Shilling Ales brewed in the 19th century topped 10% ABV. Those were massive beers. But the Shilling naming convention ceased in the UK by the early 1970s. Brewers still use it, but the public mostly refers to Scotch Ales using terms like "export," "wee heavy," "light," and the like.
Intern: I understand 120 Shilling Ale was cellared for five months before it was packaged. What's the significance there?
Damo: After talking with some mates across the pond [Damo means his brewing colleagues in the UK], I decided I wanted to age this beer a minimum of four months. The malt flavors need that time to integrate properly, and fortunately we have the capacity and equipment here to not only brew a variety of beers, but to give them the time and space they need to develop and mature. By the five-month mark, this beer hit the flavor profile I wanted. It's not an overly sweet beer, but it is malt-forward — unlike barleywines, which are proportionally hopped.
Intern: What about aging it for longer than five months? Will that affect the flavor profile?
Damo: Well, there's a sweet spot for these malt flavors. A year would be too long. As the beer ages, you might get less toast, less bread, less toffee, and you may see the dark fruit notes taking over. In that regard, the beer would become unbalanced. We always recommend that people store Summit beers cold and drink them fresh.
Intern: Can you tell me more about the malt you used in this beer?
Damo: I worked with English Amber, Brown, Chocolate and Crystal Rye malts, with Bairds Scottish Ale Malt as the base. Bairds offers a depth of flavor not common to U.S. malts. Though U.S. malts are clean and provide a great foundation, they're often neutral and lack the personality of European barley malts like Maris Otter, Golden Promise, and Weyermann Barke. These are nutty, earthy, bready grains, and they're made more complex by European maltsters. There's a lot of history and elegance in these ingredients and in this style of beer, and you break the laws of God and man when you don't tailor the ingredients to the beer's historic flavor profile [Damo is laughing here because, haha, everybody else seems to be breaking these laws].
Intern: Well, your beer is gone and I need to hit the head. Anything else you want us to know?
Damo: Sure. Rich in history and complexity, this is a powerful ale, deep ruby in color with aromas of toffee, plum pudding, Scotch whisky and baking spice. Rich flavors of dark fruit and caramel lead to a long, warming finish. And again, this is a balanced beer — "malty" doesn't necessarily mean sweet.
More on Bairds Scottish Ale Malt
"Bairds Scottish Ale Malt is developed for brewers seeking a barley malt with true Scottish provenance. Sown, grown and malted in Scotland, [it offers] complex flavor, enhanced mouthfeel, and a lingering after-hang on the palate," says Ben O'Gorman from Bairds Malt.
"Until recently, Bairds Scottish Ale Malt had been available only to brewers and distillers in the United Kingdom. Summit was interested in this pure Scottish malt, so we brought it across the pond for them," says Jeannie Kenevan from Country Malt Group, supplier of malt and other brewing ingredients.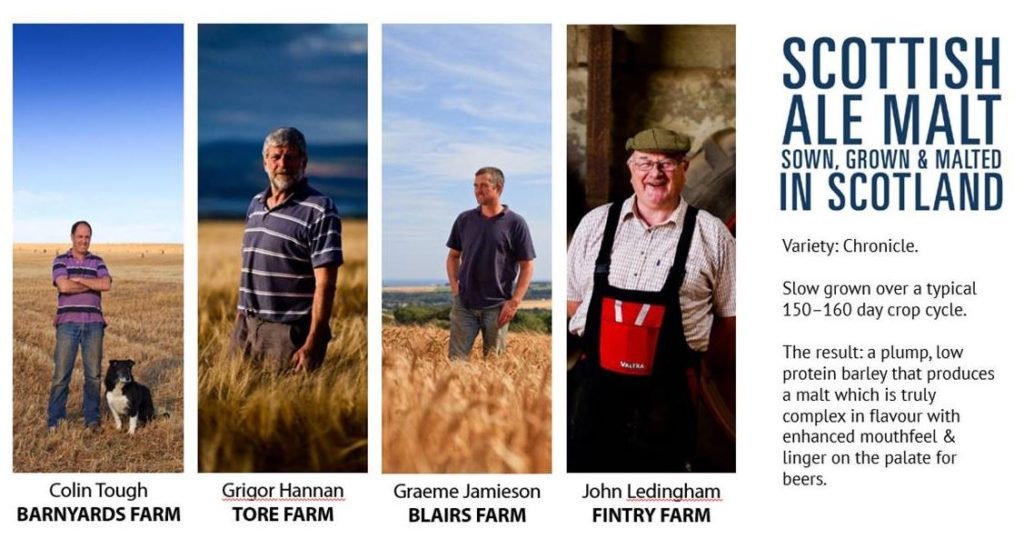 More on Summit Union Series 7: 120 Shilling Export Scotch Ale
ABV: 9.5%
IBU: 35
Original Gravity: 21ºP
Color: Deep Ruby Red (28 L)
Malts: Scottish Pale, English Amber, Brown, Chocolate, Crystal Rye
Hops: UK Minstrel, US HBC 472
Yeast: UK Ale
Serving Tips: Serve at 50-55º in a snifter glass, alongside hearty foods such as roasts and stews.
Back to News