Sign Up at Summit to Freeze Your Bags Off
Event Date:
February 4, 2017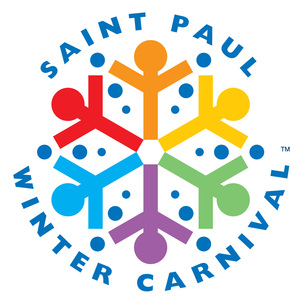 Register for the Winter Carnival Freeze Your Bags Off Tournament Only at Summit
Here at Summit Brewing Company, we're proud to be partnering with the St. Paul Winter Carnival to present the Freeze Your Bags Off frozen bean bag tournament. So proud, in fact, that we're going to brag about the size of our involvement.
The actual tournament will take place near Rice Park at noon on Saturday, February 4, during the St. Paul Winter Carnival. However, you can sign up for the tournament ahead of time ONLY at the Summit Beer Hall.
Our Beer Hall Sign-up Event is slated for Saturday, January 7, from 5–8 p.m. (Check out our event page on Facebook.)
Here's the deal:
Wear your Winter Carnival button and enjoy Buy One, Get One Free beers
from 5–8 p.m.
Register your 2-person team and get a free beer. Registration is $25.
We'll be pouring our new and limited-quantity Summit Double IPA. Just like the beer, tournament spots are very limited — just 16 teams!
Winter Carnival characters and representatives will be on site selling buttons and merchandise, as well as giving away swag.
Additionally, the Louisiana Purchase food truck will be slingin' hot and tasty Cajun food.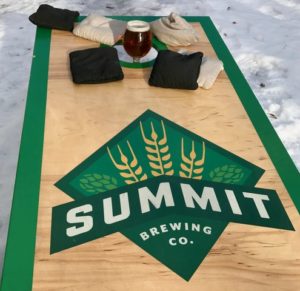 Tournament Details
Summit Brewing Company Freeze Your Bags Off Tournament at the St. Paul Winter Carnival
Time: 12 p.m. on Saturday, February 4, 2017
Location: Downtown St. Paul on Washington Street, between 4th and 5th Streets
Beverages: Summit beer will be served at the Ice Bar in Rice Park during the Winter Carnival. Ice Bar hours will vary, so please visit www.wintercarnival.com/events/rice-park/ for more information.
Back to News