Area Man Submits 76 Entries in Summit Brewing Co.'s 'Craft the Name' Contest, Doesn't Win a Dang Thing
Monday, June 4, 2018, By Summit Brewing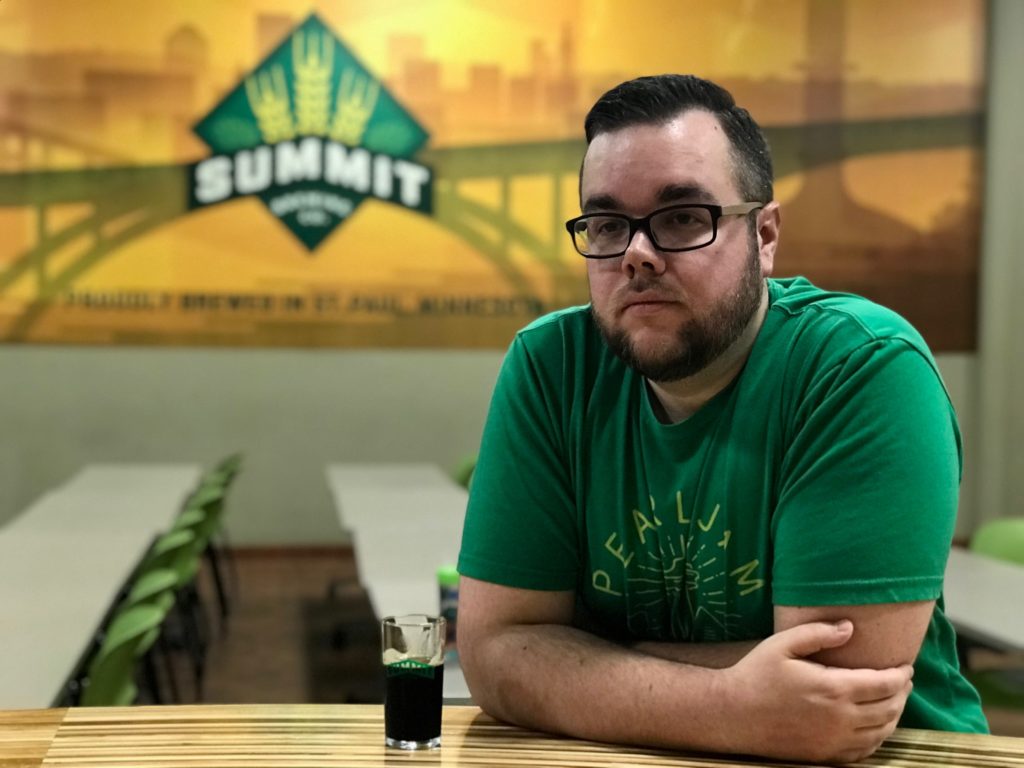 Bryan Walters, 29, of St. Paul, MN, submitted 76 terrible entries in Summit Brewing Co.'s Craft the Name contest.
Twitter Users Choose "Helles Ya, You Betcha" As the Name of Summit's Specialty Beer for the 2018 Minnesota State Fair
ST. PAUL, MN—Summit Brewing Co. ran a Twitter poll Thursday, May 31, through Friday, June 1, asking its followers to help name the brewery's specialty beer for the Minnesota State Fair — a Helles-style Lager featuring experimental hops and a few other surprises. A total of 1,139 Twitter users participated in the 24-hour poll, selecting "Helles Ya, You Betcha" as the winner with 47 percent of the vote. Aaron Mcpherson of Vermillion, Minnesota, submitted the winning entry.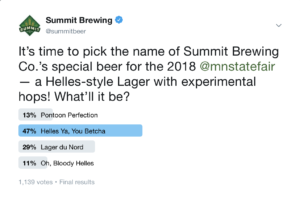 Beating out "Pontoon Perfection," "Oh, Bloody Helles," and "Lager du Nord" in the Twitter poll, "Helles Ya, You Betcha" and the other finalists were chosen by Summit from a field of 420+ submissions received during the contest period in mid-May.
Despite submitting a record 76 separate entries via his ancient AOL email address, Bryan Walters, 29, of St. Paul, saw none of his submissions counted among the finalists. That's because Walters, a taco enthusiast and sometimes-homebrewer, was personally responsible for all of the contest's worst entries.
"I really thought my submission 'Dunston Checks In (On Untappd)' had a shot," says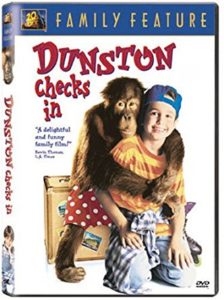 Bryan with a Y. "It was one of my favorite movies growing up." Dunston Checks In, a 1996 film about a mischievous orangutan, currently holds a 6 percent freshness rating on Rotten Tomatoes, according to Wikipedia dot com. (Despite being a sneaky-clever name, Summit Brewing Co. isn't about to start marketing beer to children.)
Other rejected entries from Walters include:
Ginseng Ale

The beer does not contain ginseng. Also, it's a lager, not an ale.

Butterhead

The beer won't taste like butter. That would be a bad thing!

The Sweaty 'Sotan
Skeeter Beater

Mosquitoes are unappetizing

Toxic Brew
Babe's Bunyon
Barbra StreiShandy
Laurel or Yanny

OK, that's enough of that
As per the contest's guidelines, the winning beer-namer Aaron Mcpherson will be invited to Summit Brewing Co. in St. Paul, MN, to help brew the beer at a later date with our Head Brewer Damian McConn. Aaron will also have the opportunity to taste the beer before anyone else. Which is pretty neat.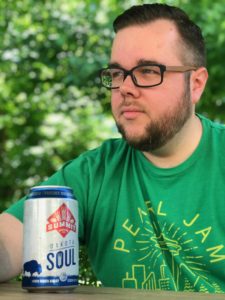 A noted Pearl Jam fan, Bryan with a Y brushed off the loss. "It hurts a little, I guess. But I'm still alive."
WHERE TO FIND SUMMIT HELLES YA, YOU BETCHA
Beginning August 23, 2018, Summit Helles Ya, You Betcha will be served exclusively at the Summit on a Stick Booth at Shanghaied Henri's, located in the Minnesota State Fair's International Bazaar. We can't wait to see you there!
Back to News