What's With the Hürnerbraü Ansbach Sign at the Summit Ratskeller?
Wednesday, October 3, 2018, By Summit Brewing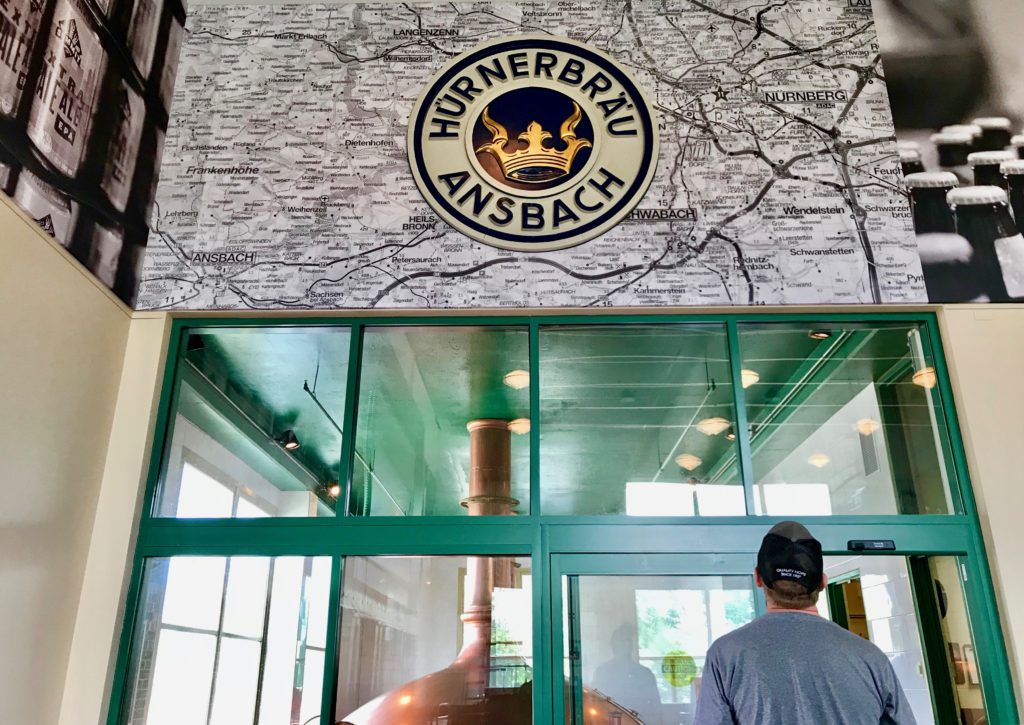 Some History
The Hürner Brewery of Ansbach, Germany, was a family-run brewery that made traditional German beers for 200 years before it ran out of family and closed up in the early 1990s. Their medallion, along with their all-copper, authentic German brew house, came here to Minnesota in the early 1990s after our Founder and President Mark Stutrud purchased it for the new brewery he was building — our current facility in St. Paul, MN.
That brew house remains functional today, still producing ales and lagers over 4,300 miles from the village of Ansbach. The medallion hangs on the wall here at Summit to remind us of a brewing tradition we're honored to be part of. And it looks neat.
Some Greater Context
During our recent renovation, which spanned nine months and included new furniture, updated hours, a new doorway and vestibule, and the addition of extra tap lines for exclusive, limited beers, we installed around the medallion a map of upper Bavaria and Franconia, including the village of Ansbach, to connect the medallion and our brew house to their origins.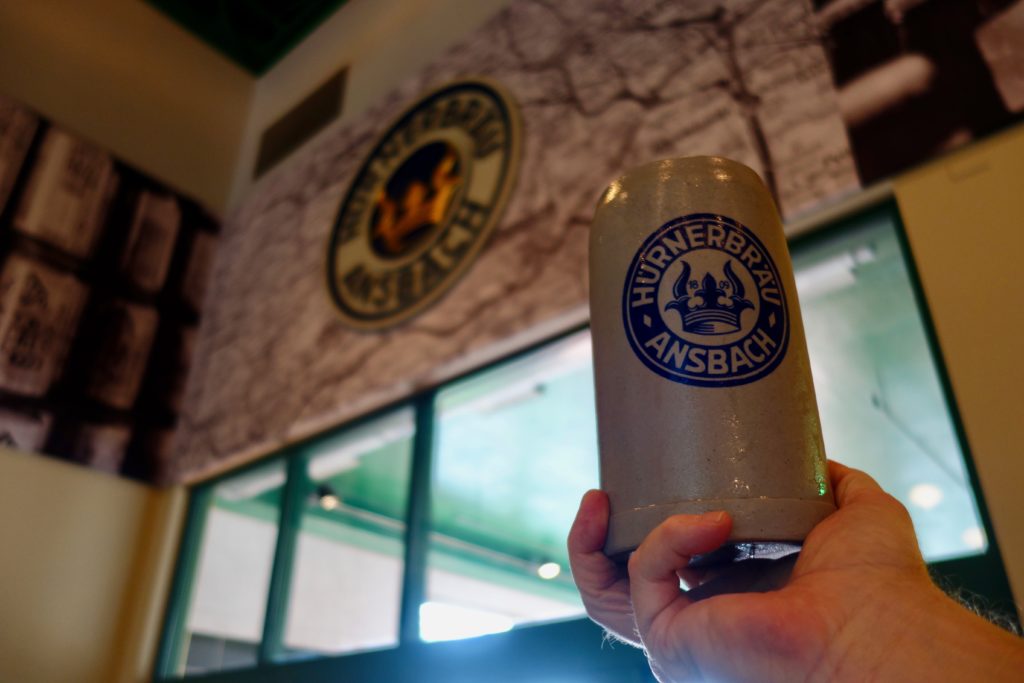 Not Just Pretty Pictures
The map, just like the black and white images decorating our walls in the Ratskeller, is there to help us project our identity, our heritage, and our commitment to the centuries-old art of brewing. The images celebrate that art, our production processes, our connection to St. Paul, and finally, they help create a more intimate environment where ourcommunity can get together and cause some mischief.
Maybe we could have accomplished all this by hanging polaroids of our regulars or by running to IKEA for a bunch of collage frames, but after 20 years here — that number means something — we believed it was important to get it right. Partnerting with David Heide Design Studio of Minneapolis, Novawall panels and Pictura graphics, we landed on a series of 9-foot-tall fabric pictures for the walls. Stretched over one-inch fiberglass sound panels, which improve the room's acoustics and make it a heck of a lot easier to hear your buddy griping about the football team over beers, these images make us feel thirsty. But more importantly, they illustrate just how much work it takes to get our beer into your glass.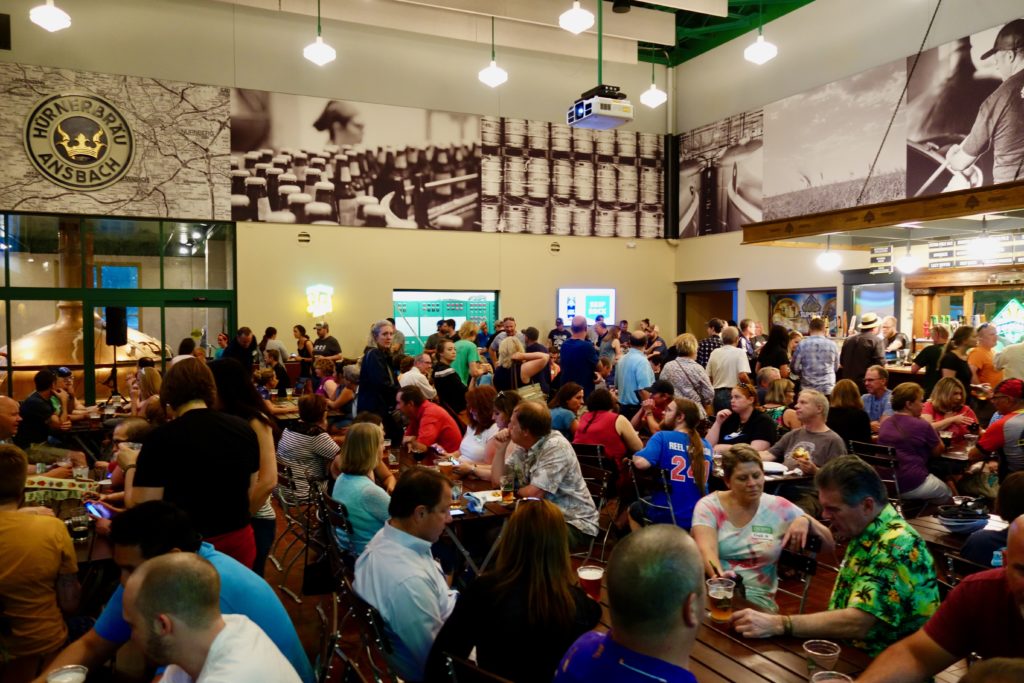 Get Comfortable, Please
So, grab a pint at the old oak bar in the Ratskeller, take a look around the room, and you'll see giant images of kegs, cans, brewing and packaging equipment, and fields of North Dakota barley destined for Summit Dakota Soul. You'll see fermentation vessels and beer bottles, Summit employees hard at work, and perhaps most notably, you'll see that Hürnerbraü Ansbach medallion and the map surrounding it. Now that you know what it means, trace a route from Ansbach to some other German city, any one you like, and imagine the trip you might take through Lager Country one day. Heck, that journey might even start today with your Summit Dakota Soul or Keller Pils. Prost!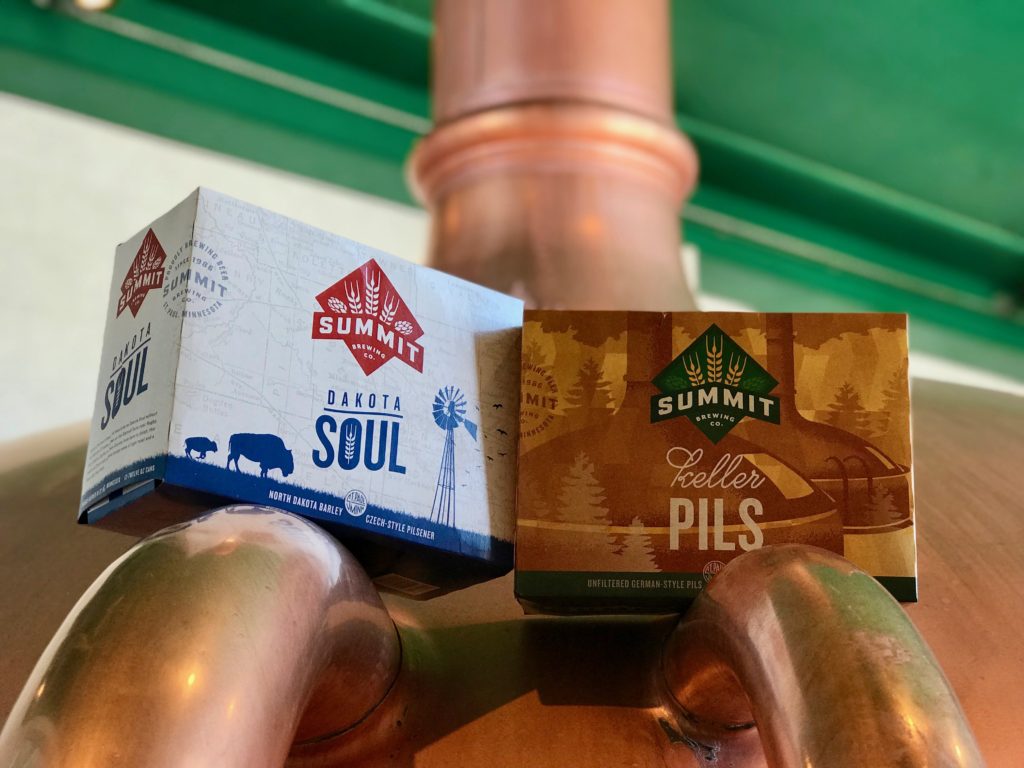 Back to News