Summit Brewing Co. Sponsors Returning Twin Cities Jazz Festival
Monday, June 14, 2021, By Summit Brewing
The Twin Cities Jazz Festival is returning!
A summer staple in the Twin Cities community, the annual four-day festival is dedicated to offering free concerts throughout Minneapolis and St. Paul that celebrate the history and culture of jazz.
After a year hiatus due to the COVID-19 pandemic, the festival is returning but will look slightly different.
Normally held in Mears Park, the 2021 Twin Cities Jazz Festival will instead be a mix of in-person and virtual events so to safely bring as much live jazz to individuals as possible.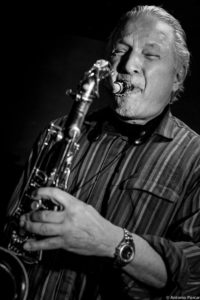 The weekend will start with a virtual kick-off from local singer, songwriter and actress Ashley DoBose from The Dakota in downtown Minneapolis on Thursday, June 24. This year's headliner is tenor saxophonist Jerry Bergonzi, who will perform the evening of Friday, June 25 at Crooners Lounge & Supper Club.
Several shows will be held at Crooners Lounge & Supper Club in Columbia Heights, both indoors and out. All outside concerts will be streamed on Crowdcast, but indoor concerts are limited to 150 people. While all concerts are free, seating and attendance are limited both at Crooners Lounge & Supper Club and online, so reservations for both are encouraged.
"We're excited for the return of the Twin Cities Jazz Festival and just trying to do our best to make it available to as many audiences as possible," Twin Cities Jazz Festival Executive Director Steve Heckler said. "It's great to have musicians being able to perform together again and to slowly build this back to what we know it as."
For years, Summit Brewing Co. has been a part of the Twin Cities Jazz Festival as a vendor and sponsor. We are proud to continue to partner with this organization in finding innovative and safe solutions to keeping this tradition alive.
If you can't make any of the Twin Cities Jazz Festival shows Jazz Fest Live, the weekly virtual concert series held on Thursday evenings, will continue through August. Additionally, a second mini-festival is in the works for September 17 and 18 in Mears Park.
For more information on artists, schedules and Crowdcast links, visit Twin Cities Jazz Festival online.
Back to News