New Spring Seasonal Summit Twenty-One Hits Just in Time for New Year
Friday, January 10, 2020, By Summit Brewing
Introducing Summit Twenty-One IPA
There are few better times to announce change than at the start of a new year.
So, as we transition into not just a new year but a new decade we felt it was the perfect time to transition in a new spring seasonal.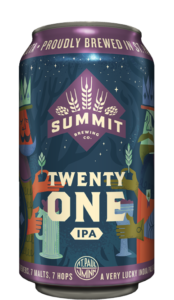 Introducing: Summit Twenty-One IPA. Our luckiest brew yet, Summit Twenty-One IPA will kick-off our seasonal rotation.
Created through meticulous collaboration amongst all of Summit's seven brewers, Twenty-One combines one hop and one malt from each. Bright citrus and bold pine aromas from the Amarillo and Chinook hops combine with spicy and biscuit notes from Rahr Pale and Moravian 37 malts. From its white, creamy head to its dry, clean finish it has the big bitter flavor and effervescent mouthfeel drinkers have come to know and love from Summit IPAs.
Of course, with the addition of the new beer means we'll be saying goodbye to another.
For those familiar with our line-up, Twenty-One will replace our Summit Maibock. But, for those who love this traditional German lager, have no fear! Maibock will be available in The Go Box and on draught in the Summit Ratskeller, which is open Thursday and Friday 2 p.m. – 9 p.m., Saturday 12 – 9 p.m. and Sundays 12 – 6 p.m. But, keep in mind – Maibock has limited availability. Once it's gone, it's gone!
Life may be a gamble, but drinking a Summit Twenty-One IPA will never be. Available in 6- and 12-packs of 12oz cans and on draught, find your luck here.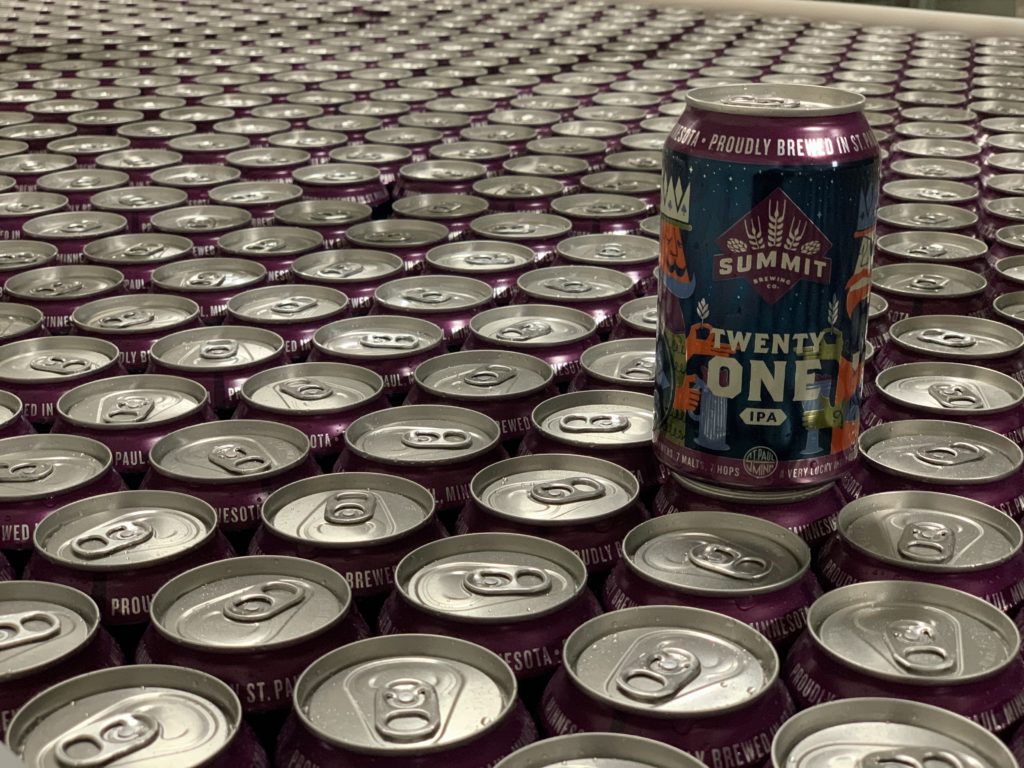 Back to News