The Summit Ratskeller Reopens!
Tuesday, September 14, 2021, By Summit Brewing
After a year of uncertainty and upheaval, we're excited to once again be able to enjoy a pint together at the Summit Ratskeller! 
After 18 long months of being closed to the public, the Summit Ratskeller will once again welcome guests in for a pint on Thursday, Sept. 16.
Upon opening, guests will be able to enjoy a pint both inside the beer hall and out on our patio, as well as peruse our Summit Gift Shop in case they want to update their Summit merchandise from the past year.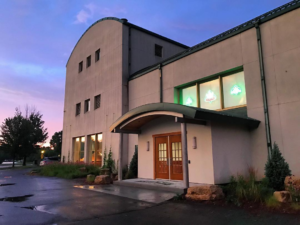 On March 16, 2020, we made the difficult decision to suspend visits to our Ratskeller due to the rapidly changing nature of the COVID-19 pandemic at that time. While changing restrictions did allow for potential openings throughout the year, our main focus at all times was the health and safety of our staff, facility and business.
We felt remaining closed allowed us to ensure we could continue to produce the quality and consistent brews you know and love, and make them available at your neighborhood liquor stores, bars and restaurants. As we are fortunate to be able to distribute our beer widely throughout our distribution area, we felt we were being the best partner to our community by encouraging our fans to enjoy us at other establishments for the time being.
That said, we sure did miss having you here! Which is why we are excited to welcome you back in for a beer!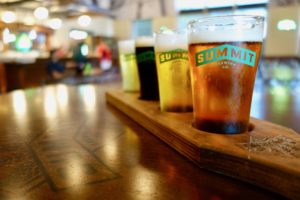 There will be a few updates, as we've taken the time to refocus the environment of our beer hall. But things won't look too different!
As was the case in pre-COVID times, we will not require reservations. Guests will have a choice of 7 oz, 10 oz or 16 oz draught pours from one of our 20 taplines (updated tap list can be found here). Food is welcome in the beer hall. We'll have a rotation of food trucks and a list of local establishments to order from, but we will continue not to offer anything onsite.
What will look a little different is our prices. We're moving to a no-tip model, which is reflected in the new price of our beers. We've increased the cost of a pint ever-so-slightly, as this also helps better support higher wages for our staff. The new price includes all taxes and there will be no surcharge fee either.
Additionally, our hours have updated slightly and tours will remain suspended for the time being. Our new hours will be 3 – 8 p.m. Thursdays through Saturdays. For the full layout of what's new, visit our Ratskeller webpage.
As for COVID-19 guidelines, in accordance to current city and state guidelines, patrons and employees who are vaccinated are not required to wear masks. CDC Guidelines encourage non-vaccinated individuals to continue wearing face coverings at all times while inside, however we will not require proof of vaccination. There will be no capacity limits or time restrictions due to COVID-19. We will continue to follow state mandates in the future.
We know many of you have been eagerly awaiting our reopening, and we once again want to say thank you for your patience as we've navigated this tumultuous year. We could not be more excited to open our doors and invite back in our community.
So please, come on in, have a pint and say hi! We're here for a cheers when you arrive. Prost!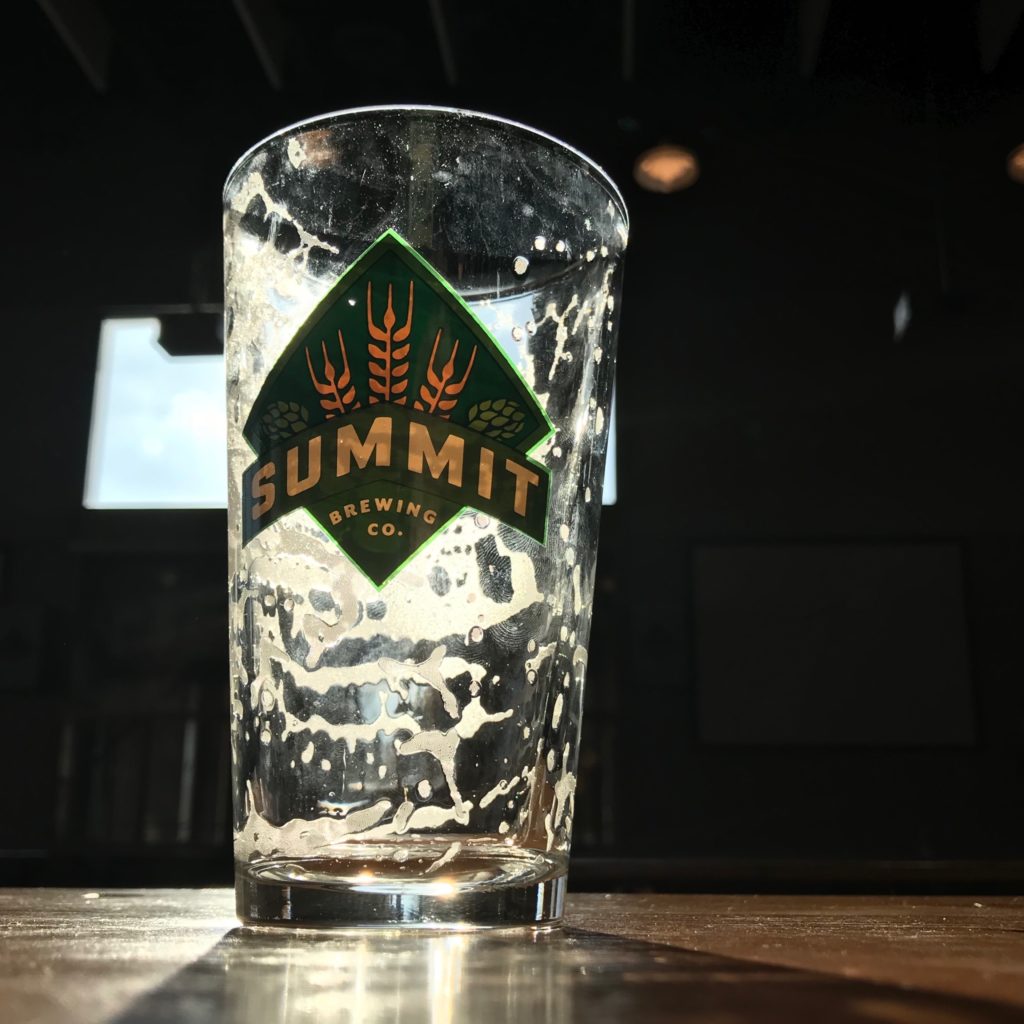 Back to News