Summit Brewing Co. Takes Beer, Bundhosen to Red River Kitchen Oktoberfest
Event Date:
September 29, 2018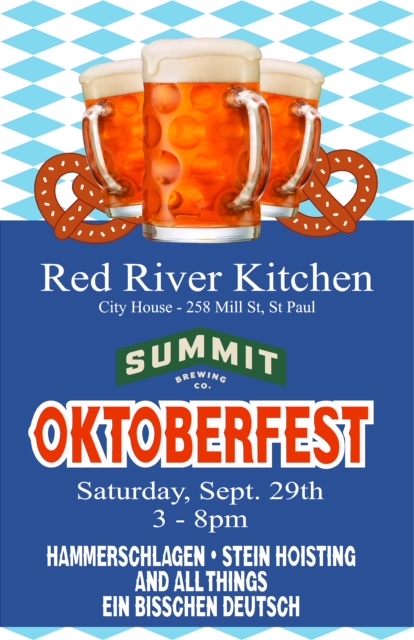 Date: Saturday, September 29, 2018, from 3–8 p.m.
Location: Red River Kitchen at City House • 258 Mill St. W., St. Paul, MN
Join Summit Brewing Co. at Red River Kitchen Oktoberfest for a good ol' time featuring bitchin' beer, great food, Hammerschlagen, Stein Hoisting, and all things "ein bisschen Deutsch." (That means a little bit German.)
We'll be bringing Summit Oktoberfest, Cranky Woodsman, Extra Pale Ale, Saga IPA, and our freshly laundered Bundhosen. For more information, visit www.redriverkitchen.com. See you there!