Summit Brewing Co. Sponsors Oil and Acrylics Art Show
Date: Friday July 6th from 5–9 p.m.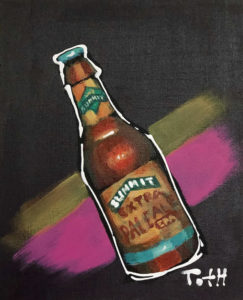 Location: A Z Gallery • Lowertown, 308 Prince Street, St. Paul
Summit Brewing Co. is proud to sponsor local St. Paul artists Laura Toth and Amy R. Clark as they show their "many oil and acrylic paintings of local scenes and beyond; with a special selection of beer-themed art" at their special event 2 Artists – 1 Show. You'll even see a few delicious Summit prints if you visit, and the first 75 guests will receive a free print. Also, admission is free and we are taking Summit beer.
For more information about this event and other events at the A Z Gallery, visit http://www.theazgallery.org/events/.