Summit Brewing Co. and Brit's Pub Help The Crafty Rogues Celebrate Their 100th Podcast
Event Date:
July 20, 2018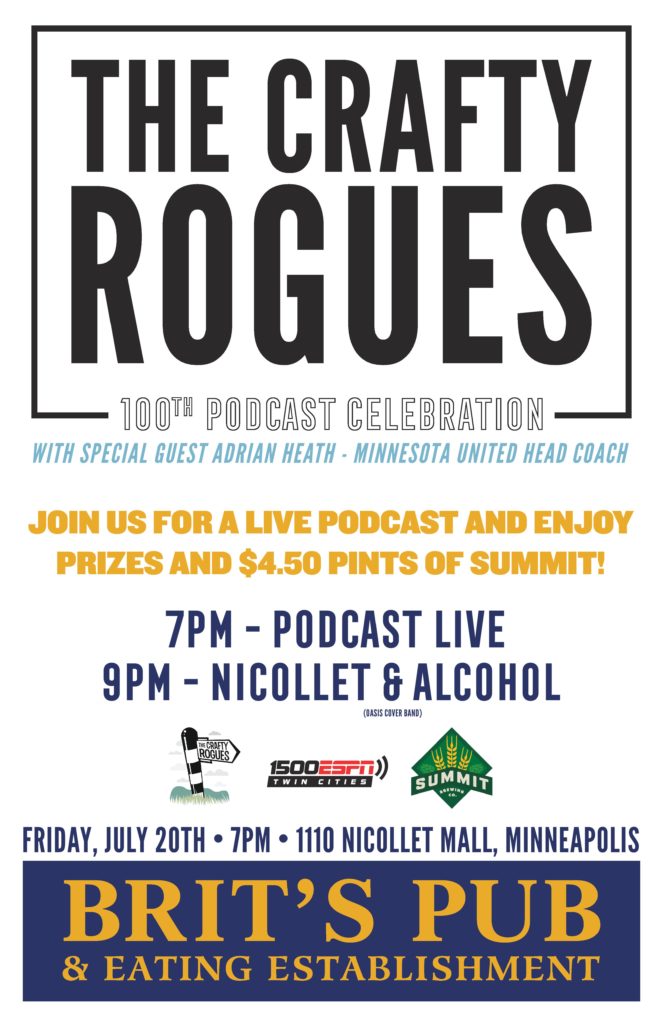 Date: Friday, July 20, 2018 at 7 p.m.
Location: Brit's Pub & Eating Establishment • 1110 Nicollet Mall, Minneapolis
Join Summit Brewing Co. and Brit's Pub in congratulating The Crafty Rogues on the occasion of their 100th podcast, which will be recorded live before a bunch of beer-drinkin' football chasers this Friday 7/20 at 7 p.m. at Brit's Pub. Joined by special guest Adrian Heath, Minnesota United Head Coach, and supported by 1500 ESPN, you'll enjoy $4.50 20-oz. pints of Summit beer. That's an imperial pint, by the way, a full four ounces bigger than those other lesser pints.
BONUS: Oasis cover band Nicollet & Alcohol takes the stage at 9 p.m., in case you like bands who impersonate feuding British musicians.
For more information, please visit https://www.facebook.com/events/1818855791742972/ or watch the very exciting, very well-edited video below.