Summit Brewing Co. Announces Grand Reopening of the Summit Ratskeller
Monday, July 2, 2018, By Summit Brewing
We've Remodeled and Rebranded Our Former "Beer Hall"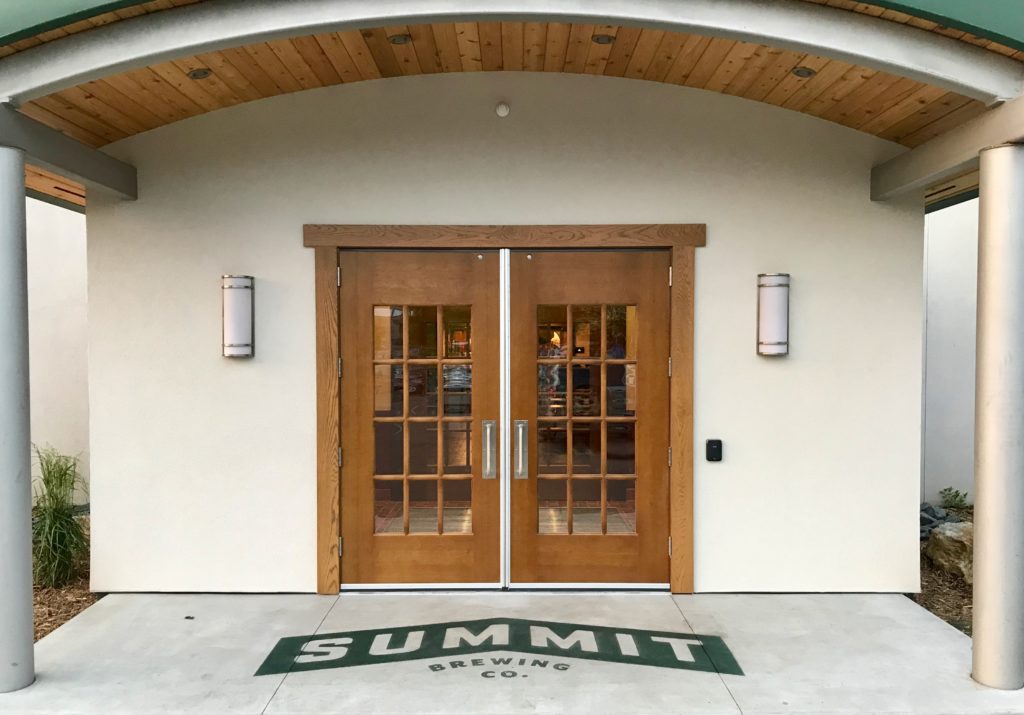 Nine months after breaking ground on a renovation of our former "Beer Hall," Summit Brewing Co. is delighted as heck to announce the Grand Reopening of our public space — now with new furniture, new hours, a new doorway, and a new name. The Summit Ratskeller, our tribute to the warm German-style taverns loved the world over, will host a private kegger and ribbon-cutting with local media, business partners and other notable beer drinkers before opening to the public at 2 p.m. Thursday, July 12, 2018.
OK, WHAT THE HECK IS A RATSKELLER
While other local and regional breweries have added restaurants, bumper cars and petting zoos to appeal to ever-growing crowds, here at Summit, we've decided to double-down on the timeless cross-cultural experience of sharing beer with good friends and kind strangers. By creating a comfortable, welcoming space where the beer-curious can discover traditional, old-world beer styles alongside new and experimental brews — all brewed locally and independently — our hope is that the Summit Ratskeller will cut through the confusion and cacophony created by beer cocktails and fermented fruit juices, introducing thirsty folks to something lacking in Minnesota since Prohibition: A true beer culture.
"IT'S SURE AS SH*T NOT A DISASTER," PROMISES SUMMIT FOUNDER AND PRESIDENT MARK STUTRUD
The first thing you'll notice after parking your Subaru or tying your Schwinn to the bike rack is a new doorway and vestibule, built from beautiful white oak and featuring a rounded roof to match the brewery's existing half-barrel-inspired art-deco design.
We've moved the 130-year-old red oak bar out from the corner and into the light, making it larger, more accessible, and increasing our draft lines from 16 to 20.
We've decorated the walls with black and white images celebrating the art of brewing, our production processes and our heritage. Stretched over 1-inch fiberglass sound panels, these 9-foot-tall fabric pictures make us feel thirsty for real.
Perhaps more noticeable than new window coverings, a new roof, and a new 189-inch custom-built video screen — we've got new furniture. Gone are the creaky old church-basement tables and tipsy seesaw-style benches, replaced by beautiful, German-made genuine chestnut chairs and tables.
Last but not least: The Stammtisch. Crafted from black walnut sourced in Farmington, Minnesota, The Stammtisch is The Regulars' Table. Common throughout authentic German taverns and beer halls, this one-of-a-kind table is reserved for our employees and their guests. Worry not, however, as we've installed four matching black walnut high-top tables where you're welcome to stand while drinking beers and carrying on.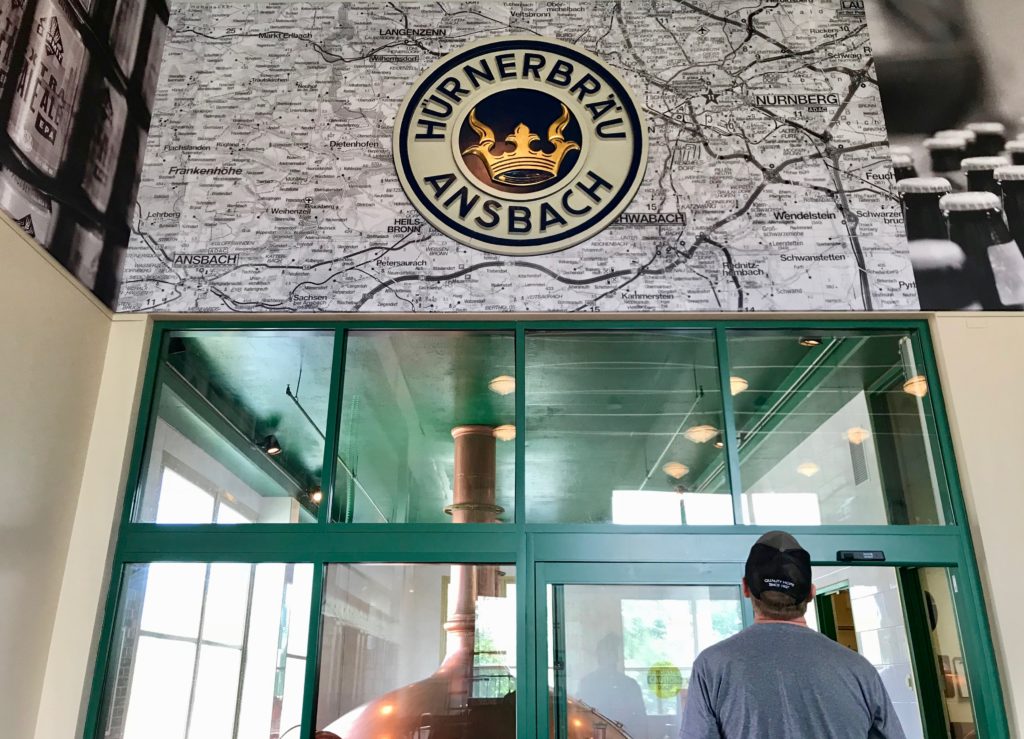 WHY WE DID IT
Since construction of our brewery was completed in 1998 — making it Minnesota's first brewery built from the ground up since Prohibition — the Summit Ratskeller has served as a meeting space for community organizations and non-profit groups, free of charge; it remains available in this capacity multiple evenings every week. In recent years, however, public interest in taprooms has increased. "The original design was meant to accommodate the community and public tours, and give staff somewhere to eat their lunch," says Summit Brewing Co. Founder and President Mark Stutrud. "But it was finally time to upgrade the experience for our visitors, and now that our Ratskeller is more comfortable and visible, we're finally using it to project our image, our identity, our connection to St. Paul, and our commitment to the centuries-old art of brewing."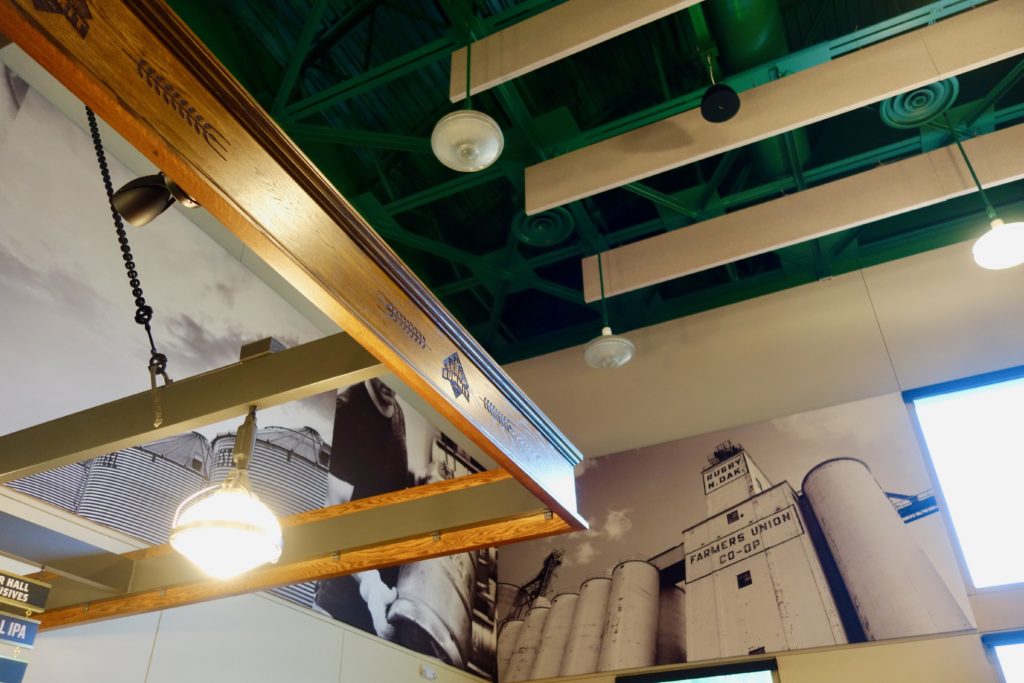 EVENTS, GIVEAWAYS AND NEW SUNDAY HOURS
Thursday, July 12: Opening at 2 p.m. with the Blue Fire Pizza Food Truck and a collaborative live music event from 6–8 p.m. — The MN Music Coalition presents Amanda Standalone, a folk and blues artist. We'll also be tapping Summit Ratskeller Exclusive Number 1, a super-limited, super-aromatic 8.2% ABV unfiltered IPA clocking in at 70 IBU with notes of grapefruit and orange peel.
Friday, July 13: Opening at 2 p.m. with the Wyn 65 food truck and another collaborative live music event from 6–8 p.m. — The Minnesota Music Coalition presents The High 48s, a bluegrass band. Get here early for Summit Ratskeller Exclusive Number 2, another super-limited, super-aromatic unfiltered IPA, this one weighing in at 7.5% ABV and 60 IBU with big dank and fruity notes of mango, clementine, apricot, pineapple and bubblegum. 
Saturday, July 14: Opening at 12 p.m. with the Salsa Spot food truck and a special Summit-themed edition of Trivia Mafia beginning at 6 p.m. Swing by for Summit Ratskeller Exclusive Number 3, a limited roasty and smoky brown ale with 5.1% ABV, 42 IBU and notes of maple syrup, light roasted coffee, graham cracker, spice and wood.
Sunday, July 15: Hey! We're adding Sunday hours! Open from 12–6 p.m. every Sunday going forward, for your drinking pleasure. New tour times at 1 p.m. and 3 p.m. We'll save one extra keg of Summit Ratskeller Exclusive Number 3 for Sunday, too, but don't be tardy. These exclusive beers come in tiny kegs. Additionally, El Burrito Mercado is bringing tacos!
All four days of our Grand Reopening celebration will include tours, special giveaways and prizes, and raffles for baseball tickets — including the Summit Brewing Co. Balcony at the St. Paul Saints' CHS Field and seats at that other ballpark over in Minneapolis.
A SPECIAL THANK YOU
"This facility is far beyond my original business plans for opening a brewery," says Mark Stutrud. "It exists as a testament to our customers, the people who have built what this brewery is today. We'd also like to thank David Heide Design Studio of Minneapolis, for overseeing the renovation, and Construction Results Corporation for all their work. Prost!"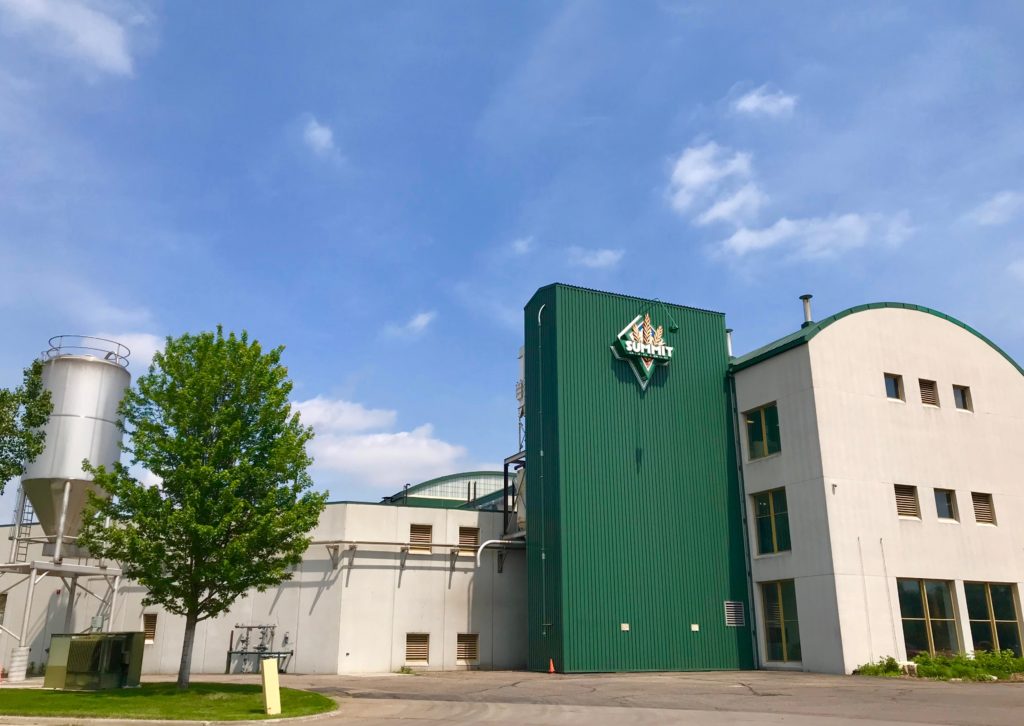 Back to News