Summit Brewer James Fetherston Visits ESPN The Beer Show
Event Date:
March 8, 2018
Date and Time: 6–7 p.m. on March 8, 2018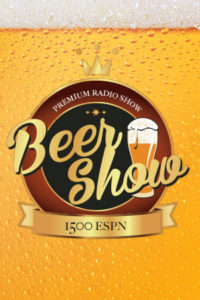 Location: 1500 AM ESPN RADIO
Summit Brewer James Fetherston is visiting ESPN The Beer Show to talk all things beer with Chris Reuvers and Mike Frattallone, along with the boys from Elevated Beer, Wine, and Spirits. Fetherston used to be a microbiologist here at the brewery, too, so he's pretty smart. You should tune in.
Please visit www.1500espn.com/shows/the-beer-show/ for more information.