Summit Cabin Crusher Returns by Joining Seasonal Line-Up
Wednesday, March 25, 2020, By Summit Brewing
Summit Cabin Crusher is Back!
After a long winter filled with deliciously robust stouts and lusciously smooth warmers, the weather is finally starting the thaw. With the temperatures changing our tastes too begin to turn to something with a bit more tart and tang.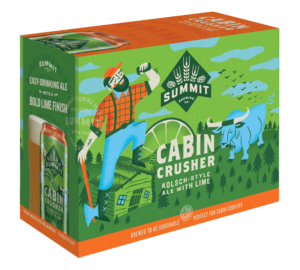 That's right, after a successful release in 2019, this satiating brew is returning for its sophomore year. And this time, it's getting its own packaging!
A fan favorite from last summer, Cabin Crusher Kölsch-Style Ale with Lime first made its appearance in our Summit Block Party Box as a limited-edition beer. Brewed in the traditional Kölsch style, this light ale has aromas of honey and biscuit. A combination of Lemon Drop and Loral hops mixed with lime peel and lime puree add a big, bright citrus flavor. Its effervescent mouthfeel and smooth finish make it a highly easy-drinking ale.
On April 1, Cabin Crusher will hit the shelves as Summit's new summer seasonal, replacing Summit Summer Ale. After eight years, Summer Ale is taking a hiatus. However, while no longer available for purchase currently, you never know when one of our classics may make a re-appearance. Keep an eye on our Ratskeller tap list in the future for any surprises!
Perfect for hot summer days on the water in cabin country, it's brewed to be crushable.
Cabin Crusher is available in 6- and 12-packs of 12oz cans April 1. Stock up at a store near you. No dock assembly required.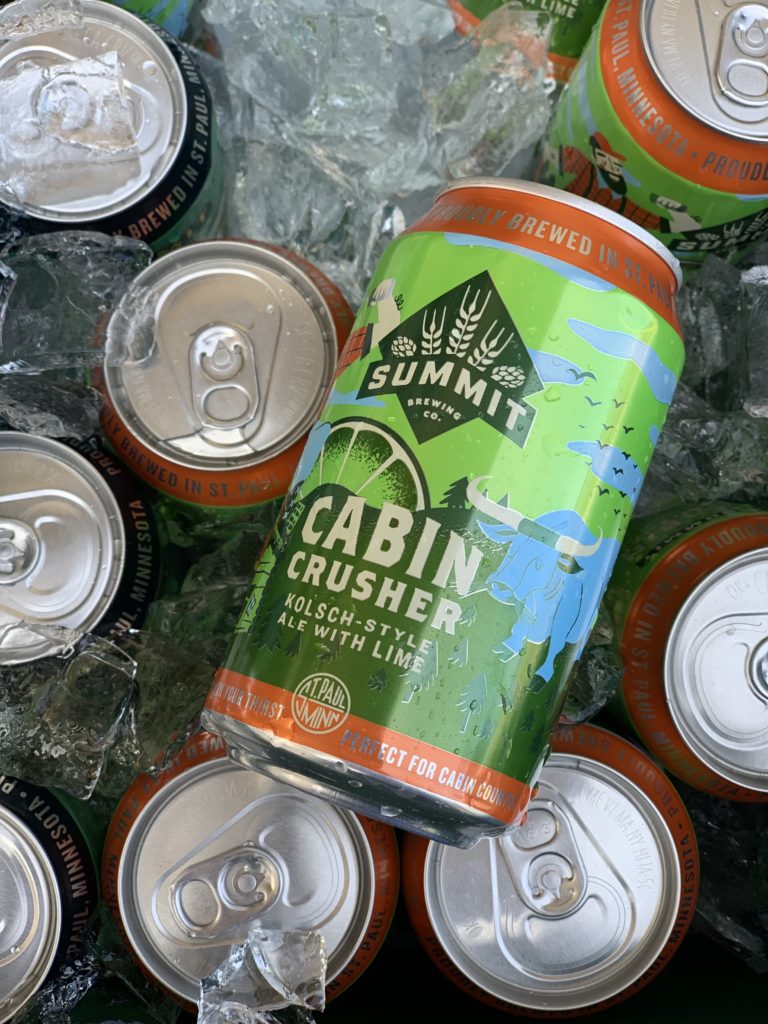 Back to News