Are You Ready for the State Fair? Summit Helles Ya, You Betcha is!
Tuesday, August 14, 2018, By Summit Brewing
Brewed Exclusively for the Minnesota State Fair, Helles Ya Will Be Available on Draft Beginning August 23
Nestled into a little nook between Judson Ave. and Underwood Street at the Minnesota State Fair sits the Summit-on-a-Stick Booth, the best dang place to find fresh-as-heck beer within shouting distance of the Grandstand. Featuring a variety of known and loved Summit beers, this year's lineup will be highlighted by a new lager brewed exclusively for draft lines at the Great Minnesota Get-Together: Summit Helles Ya, You Betcha! (The exclamation point is part of the beer's name, but we are pretty jazzed about it.)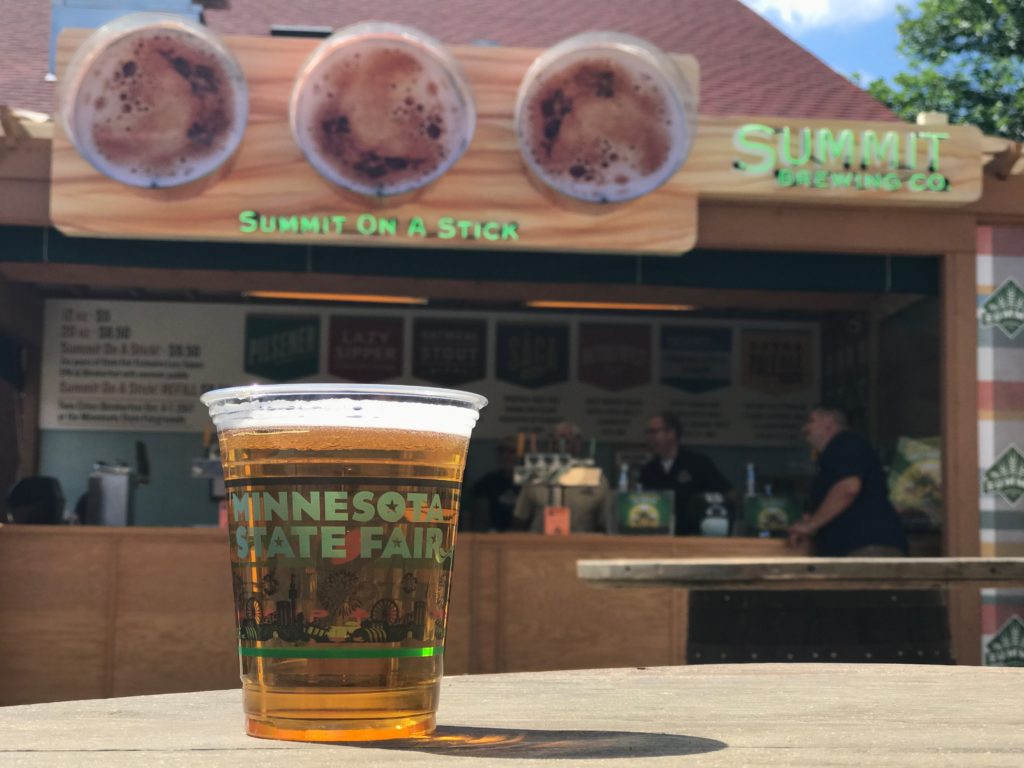 WHAT'S IN IT
A crisp and refreshing unfiltered pale lager, Summit Helles Ya, You Betcha! is brewed with barley and wheat malts, a touch of fresh blood orange, and an experimental hop variety offered exclusively to Summit by our friends at YCH Hops in the Pacific Northwest. With stone fruit and floral flavors supported by notes of citrus, fresh herbs, pine and grass, Head Brewer Damian McConn has amped up the beer's hop flavors and aromas with an obscene amount of Mandarina Bavaria added during dry-hopping. "The result is a clean, light-bodied, thirst-quenching beer," says McConn. "Low in ABV but big in flavor, it has pronounced aromas of citrus fruit, apricots and toast — plus a hint of orange rind in the finish. All in all, it's a perfect beer for a perfect day at the State Fair."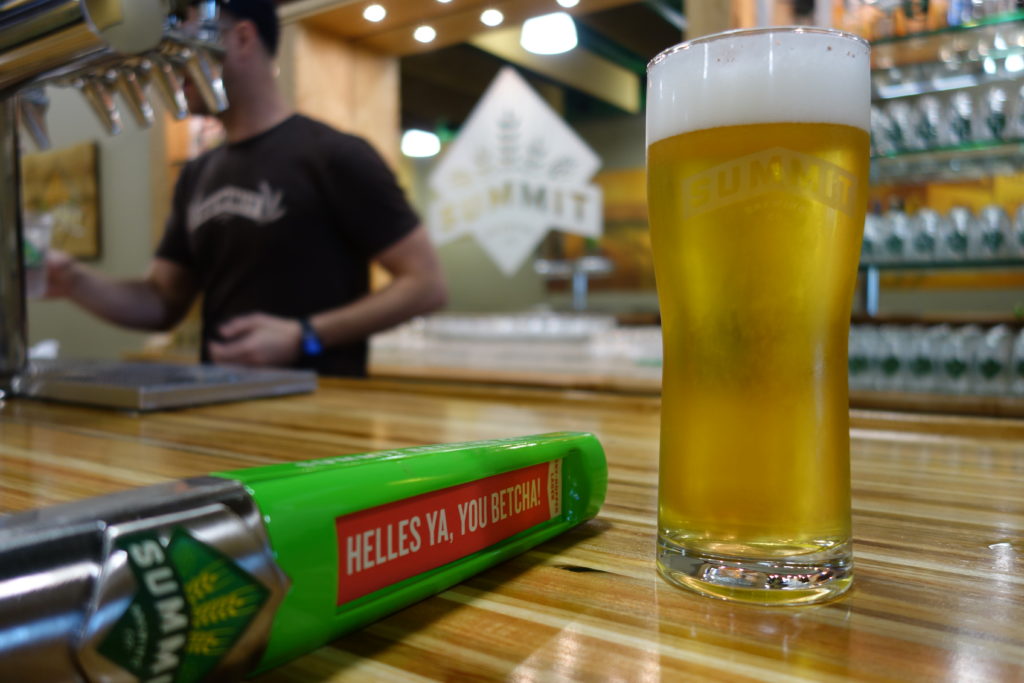 WHO NAMED IT
Every year, Summit Brewing Co. brews up a new and exclusive beer just for the Minnesota State Fair. And for the past two years, we've asked random internet people to help us name and brew it — you might say it's becoming a habit. Aaron McPherson, a sales training professional from Vermillion, Minnesota, won this year's Craft the Name Contest, with his submission beating out over 420 entries that included strong contenders like Pontoon Perfection, Lager du Nord, and Oh, Bloody Helles. Lame names like Babe's Bunyon, Skeeter Beater and Barbra StreiShandy, however, didn't even come close. For naming the beer, Aaron was invited to Summit in early July to help Damian McConn in the brew house. Nothing broke or blew up. It was fun.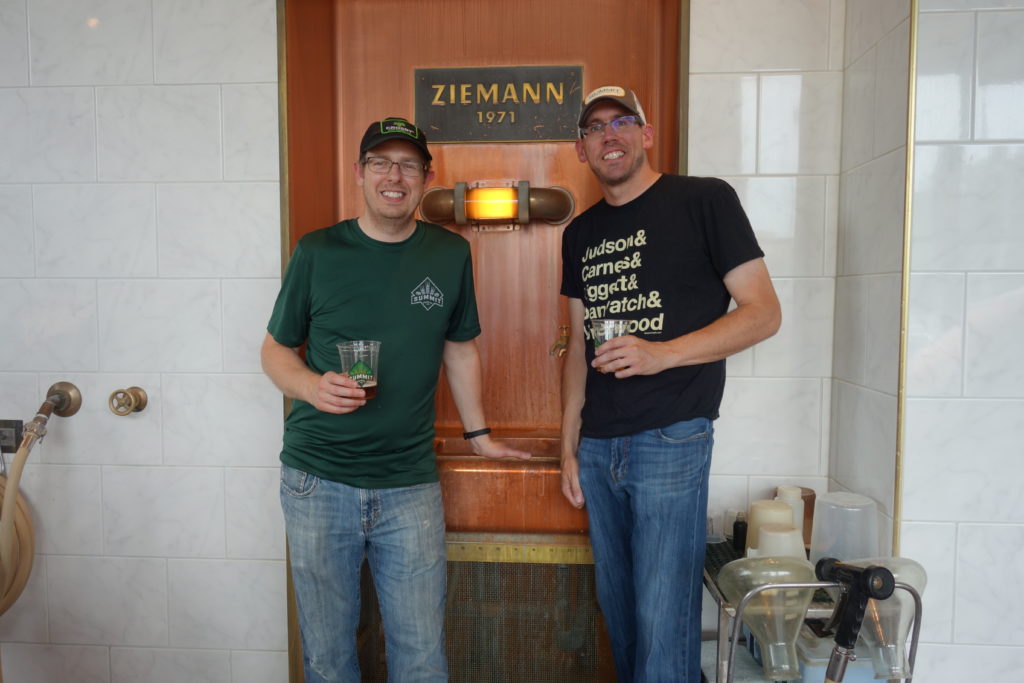 WHERE TO GET YOUR BEER(S)
Summit Helles Ya, You Betcha! will be available on draft at the Minnesota State Fair beginning Thursday, August 23, only at Shanghaied Henri's in the International Bazaar. Enjoy a pint or two alongside Shanghaied Henri's Yucatan Tacos, made with a nice and light chicken to complement the beer's body and finish, as well as cumin, oregano and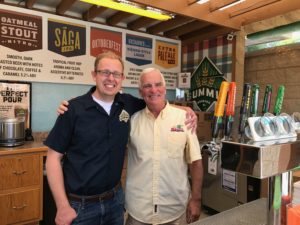 cabbage to lift the beer's citrus fruit and herbal qualities. Finally, if you're really thirsty, order up a variety of Summit beers with the Summit-on-a-Stick sampler flight. Beer choices will include Summit Extra Pale Ale, Sága IPA, Oatmeal Stout on nitro, Skip Rock, Dakota Soul, and Oktoberfest, along with Helles Ya, You Betcha!
MEET MARK STUTRUD, WIN SUMMIT STUFF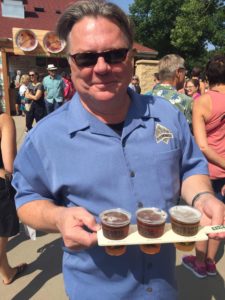 Join Summit Brewing Founder and President Mark Stutrud at Shanghaied Henri's from 4:30–6:30 p.m. August 23, 24, and September 3. Swing by any one of these days for a free Summit Bandana (while supplies last), and while you're at it, enter to win a gorgeous Sága neon to be given away September 3.
Head Brewer Damian McConn will make additional happy hour appearances at Shanghaied Henri's from 4:30–6:30 p.m. on August 27, 28 and 29, and make sure to catch him Friday, August 24 from 1–2 p.m. when he brings the whole dang brewing team for a little field trip.
Summit Helles Ya, You Betcha
ABV: 4.3%
IBU: 25
Color: Pale Straw (4 L)
Malts: Moravian 37, Carapils, Malted White Wheat
Hops: Mandarina Bavaria, Experimental Hop TRI2303
Kettle Additions: Blood Orange
Yeast: German Lager
Serving Tips: Serve at 42–46º F in a clean Pils glass alongside salmon, calamari, pork tenderloin, bratwurst, fish tacos, Caesar salad, and if you're still feeling hangry, maybe some Muenster cheese or whatever deep-fried State Fair food you're hankerin' for.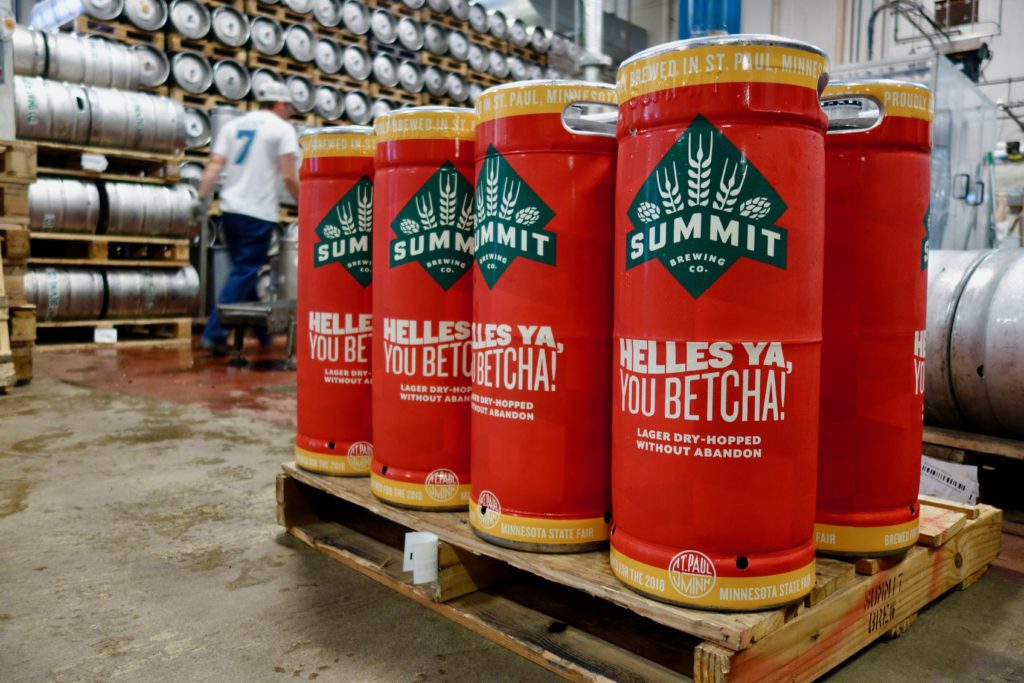 Back to News