Oktoberfest isn't Forever, but Our German Roots are!
Monday, September 25, 2023, By Summit Brewing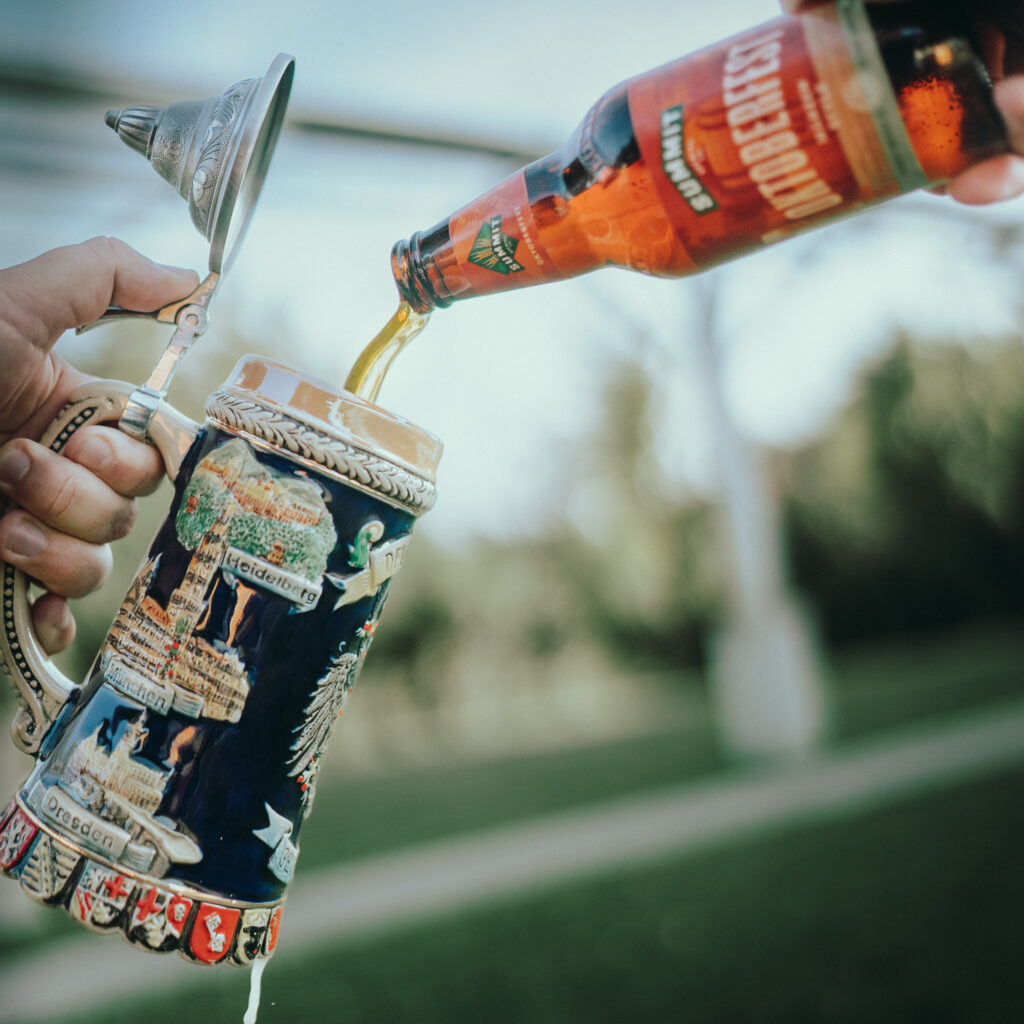 It's officially fall, even if it doesn't quite feel or look like it is, and Oktoberfest is in full swing everywhere. And you might be planning on stopping into the Ratskeller to enjoy some pints of our tasty Märzen and maybe, if you're lucky, an unfiltered fass keg version of our Oktoberfest. Now you might be saying to yourself, "Damn, this Oktoberfest is tasty," and wonder how we make it so good year after year. I mean, sure, it might be because we use ingredients from Germany, or it could be we have a brew team that is amazing at what they do or that we have a QA team that does some sciency stuff to make sure every batch is perfect. All of these are valid reasons, but deep down, we think it's go to be the copper kettles. You see, they aren't just any regular copper kettles you can buy at some brewing trade show or something; they're old German kettles that used to brew beer in the quaint town of Ansbach, and after a hell of a journey to St. Paul, they've been helping us brew some killer beers over the years.
Where's Ansbach? Well, for those of you who didn't use Google to find it, Ansbach is a charming town in Bavaria, Germany. With a population of around 40,000 people, it offers a variety of outdoor activities, such as hiking and cycling, in the nearby Franconian countryside. This medium-sized town is rich with beautiful baroque architecture and history. Fortunately for us here at Summit Brewing and fans of Summit beer, founder Mark Stutrud brought that little bit of that quaint Ansbach history right here in our Ratskeller. Years ago, when Mark wanted to install some authentic copper kettles for the brewery, he got the call that the Hürner Brewery of Ansbach was closing down and was liquidating their equipment, so Mark hopped on a plane and headed to Deutschland to check them out.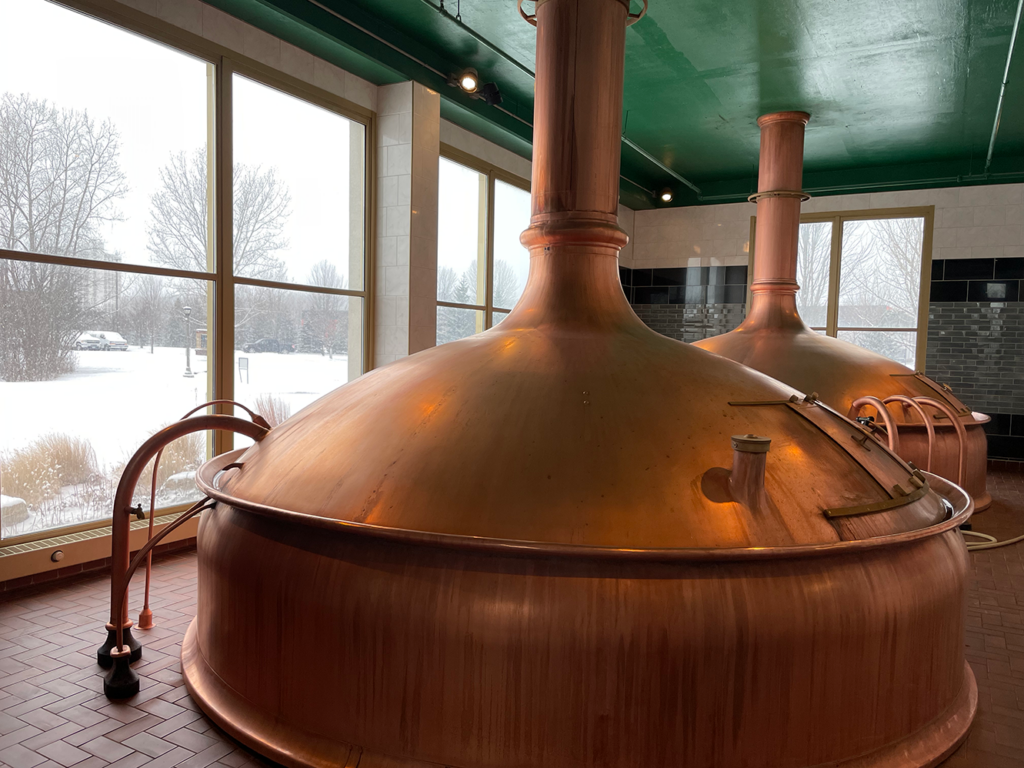 The Hürner Brewery of Ansbach, Germany, was a family-run brewery that made traditional German beers for 200 years before it ran out of family and closed up in the early 1990s. After securing the kettles, Mark asked about what the plan was for their large medallion that hung in the German brewery. It would be destroyed like the rest of the equipment and stuff that wasn't sold. Mark wasn't having that and acquired the medallion as well before heading back to the States. Today, you can find the Hurnbrau medallion right above the doors to our own authentic German brewhouse, thanks to those all-copper kettles that still produce ales and lagers over 4,300 miles from the village of Ansbach. Today, the old Hürner Brewery site has been turned into a hotel with nods to Hürner Brewery all around the property.
So, while we wish Oktoberfest lasted forever, it unfortunately doesn't. But, while you head out and grab a couple of Summit Oktoberfests before they're gone, you'll get to enjoy them knowing you're drinking an Oktoberfest so authentic you'll feel like you're in Ansbach Germany.
Back to News