Hot Dash 5K and 10 Mile Packet Pick Up | The Most Minnesotan Run Around!
Event Date:
March 22, 2018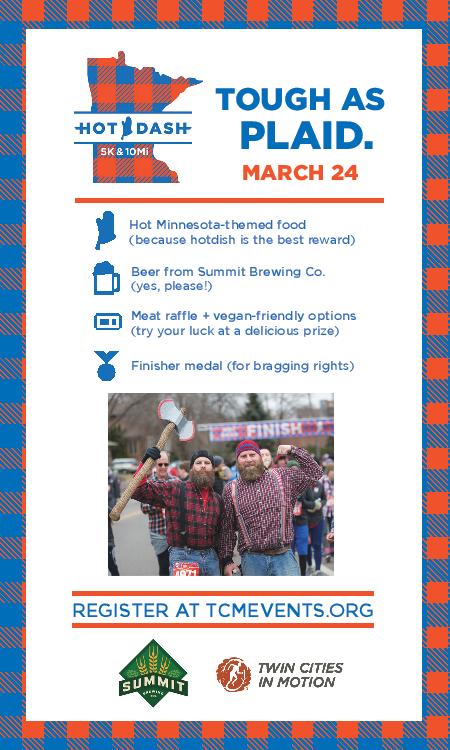 Date and Time: Mar. 22–23, 2018, from 9 a.m.–7 p.m.
Location: Summit Brewing Co.'s Corporate Offices • 910 Montreal Circle, St. Paul, MN 55102 • [The smaller building behind the Summit Beer Hall]
Details: Summit Brewing Co. is proud to partner up in 2018 with Twin Cities In Motion, organizers of various races around the Twin Cities, including the Medtronic Twin Cities Marathon. First up this running season is the Hot Dash 5K & 10 Mile, taking place Saturday, March 24, in Minneapolis.
Running in the race? Come on out to Summit Brewing Co. Thursday 3/22 or Friday 3/23 between 9 a.m. and 7 p.m. to do a little pre-race stretching and pick up your race bib and participant gear for the big run. Stick around for some fresh beer and hot food — you'll need your energy for the race, after all.
For more information and to register for the race, visit https://www.tcmevents.org/events/hot-dash-2018. We hope to see you there!