Summit Brewing Co. Hosts Holiday Pop-Up Art Shop
Wednesday, December 8, 2021, By Summit Brewing
Come support local at Summit Brewing Co.! 
'Tis the season to be shopping! The holidays have arrived, and whether you're just getting started with your buying or you're already planning for next year we have just the event for you!
On Saturday, December 11, Summit Brewing Co. is hosting a special Holiday Pop-Up Art Shop in our Ratskeller Beer Hall. From 3 – 8 p.m. we'll have crafts and wares from nine local vendors.
These vendors include:  Maggie Cole, Rare Press, John Vogl, A Mano, Karl Lee Art, Bekah Worley, Tandem Vintage, Jill Kittock and Burn Boss Candles.
Additionally, our Summit Gift Shop will be open from 4 – 7 p.m. for any accessories or apparel you may need to outfit your loved ones (or yourself) this winter.
And even if you just end up enjoying a pint, you're still helping support a local business in us.
We hope to see you for some holiday fun on December 11!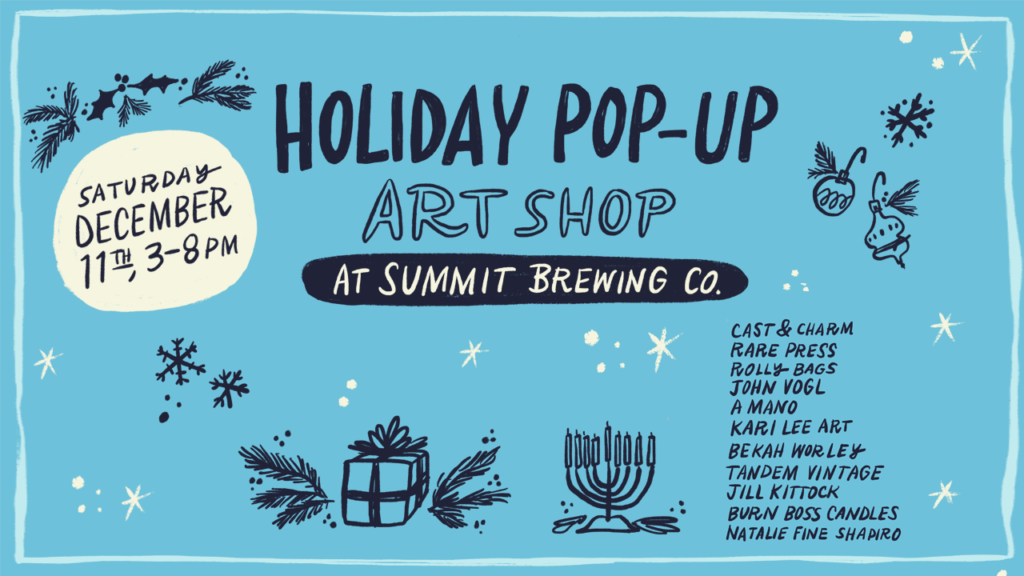 Back to News