Great Taste of the Midwest 2017
Event Date:
August 12, 2017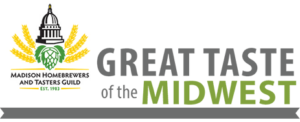 Date: August 12th
Start Time: 1:00 pm
Location: Olin Park – 1156 Olin-Turville Court, Madison, Wisconsin 53715 (and yes, there's a playground)
This year marks the 31st Anniversary for Summit Brewing Company as well as the Great Taste of the Midwest. It's like it was meant to be! If you like Summit beer, good food, live music, more than a little camaraderie, and a little more Summit beer, this truly is THE EVENT for you.