Great Taste Event at Jordan's Big 10 Pub
Event Date:
August 12, 2017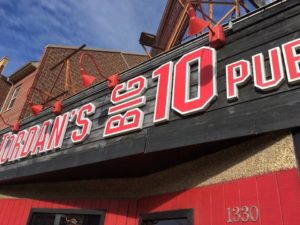 Date: August 12th, 2017
Time: 7 p.m.
Location: Jordan's Big 10 Pub, 1330 Regent St, Madison, WI 53715
Swing by Jordan's Big 10 Pub for all the great Summit beer & cheer! There's beer. There's food. There's a Summit Brewing Company Meet & Greet with Lead Brewer (and architect of Unchained #25) Tom Mondor, and Brewers James Birnie & Mike Swiggum. Drink, eat, be merry, and chat beer with the Brewers!
Summit Beer Lineup:
This is not to be missed. See you there!