First #FASSFRIDAY in 2022 Features Keller Pils
Event Date:
March 4, 2022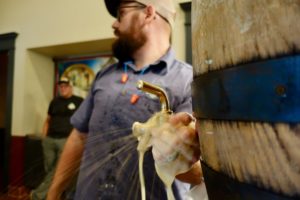 Date: Friday, March 4, 2022
Time: 3 p.m. Fass keg tapping
Location: Summit Ratskeller • 910 Montreal Circle, St. Paul, MN 55102
#FASSFRIDAY Series: The first Friday of each month Summit Brewing Co. brings you #FassFriday. A special tapping of our oak Fass keg that will feature an unfiltered Summit Brewing Co. beer. Super limited. Super delicious. Once it's gone, it's gone!
On Friday, March 4 the Fass keg will be an Unfiltered Keller Pils. Skol!