Summit Brewing Company

Comforting as a down blanket. And way better tasting.
Floral, spicy, bready and sweet, Summit Winter Ale is a cozy brew made specially to help add warmth to winter nights. Brewed with English and German hops that offer floral and spicy notes, it's balanced by roasted and pale malts. Based on the British Winter Warmer style, this brew's toasted malt flavor mixes with hints of espresso, caramel and black cherry for a velvety smooth finish. It's sure to warm your cockles. Whatever those are.
Conversation Starter
Summit Winter Ale is truly a beer brewed to withstand the brisk, Minnesota cold. First brewed in 1987, this winter seasonal withstood its first storm when it was threatened with retirement in 2018. Due to the love of fans, this beer made it through and has stayed on in our seasonal line-up. Available on draught and in 6-packs, 12-packs and 24-packs of 12oz bottles and cans, it's the perfect way to warm up with the weather gets cold.
45-50 °F, in a Nonick tumbler.
Specifications
Beer Facts
{Seasonal Release}
Alcohol by Volume: 6.2%
IBUs: 40
Original Gravity: 14.5° P
Color, (deg. L.): Dark Brown, 40° L
Hops Utilized: Fuggle, Tettnang, Willamette, Goldings
Malts Utilized: 2-Row Pale, Caramel, Crystal, Deingeman's De-Bittered Black, Carafa 2
Yeast: Ale
Established: 1987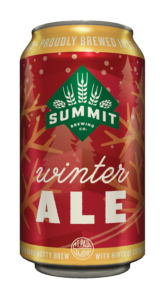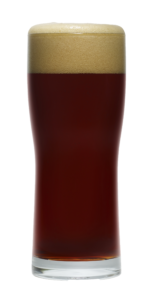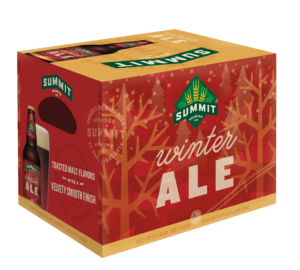 Food Pairings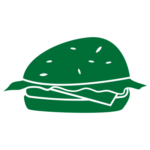 Ham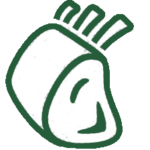 Roast Beast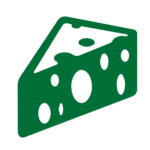 Smoked Cheese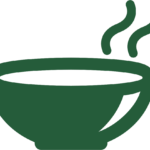 Stews
Reviews & Accolades
Two-time Best of the Midwest in the U.S. Beer Tasting Championships (2002, 2003, strong/old ale category)