Summit Brewing Co. Reveals 2018 Release Calendar
Monday, November 6, 2017, By Summit Brewing
Most Underrated Brewery in USA Believes It Can Become Appropriately Rated
2017 was a fun year here at Summit Brewing Co. We debuted new beers and variety packs, won another silver medal at the Great American Beer Festival®, launched a renovation of our Beer Hall, and we were named 2017's Most Underrated Brewery in America by Craft Beer & Brewing Magazine. But now we've been sitting on our 2018 brewing plans for months, and we're tired of keeping everything secret. And you folks deserve some excitement, dang it. With that in mind, take a little sit-down and prepare for a month-by-month overview of all the new beers coming to our year-round portfolio, variety boxes, limited-release schedule, and other specialty collections. Oh, and make sure you read until the end, lest you miss important announcements concerning Summit Keller Pils, Lazy Sipper, and Dark Infusion.
January 2018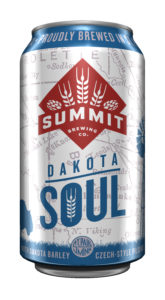 Set to debut at the start of the year is Summit Dakota Soul, a classical Czech-style Pils featuring North Dakota barley grown by the cousins of Mark Stutrud, our founder and president. With notes of English biscuits, honey, and graham cracker, Dakota Soul enters our year-round lineup on draft and in 12-packs of 12-oz. cans, as well as 6 and 12-packs of 12-oz. bottles.
"We're putting the family farm in the forefront," says Stutrud. "We want people to understand that without barley, there's no beer. And more than that, Summit Dakota Soul reinforces our commitment to regionality and our relationships. It's another good example of how we stay close to the soul of beer and true to ourselves."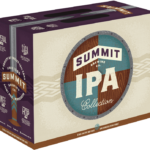 Also dropping in January is a new edition of the Summit IPA Collection, featuring twelve 12-oz. cans. Included are Summit Sága IPA and three brand-new hop-forward beers: Wee IPA, Imperial IPA, and Experimental Hop IPA. Get ready to stage an epic hop raid with these beasts:
Summit Wee IPA is a heavily hopped, sessionable pale ale with aromas of passionfruit, key lime, and melon. It is available only in the variety box.
Summit Imperial IPA brings immense aromas of tangerine, stone fruit, and lemon to an 8.5% ABV monster with 105 IBU. It is also available only in the variety box.
Summit Experimental Hop IPA features big hop flavors of pineapple, coconut, peach, and apricot. It will be available in the variety box and on draft.
Last but not least for January, Summit Keller Pils arrives as a full-fledged, card-carrying member of our year-round rotation on draft and in 6 and 12-packs of 12-oz. cans. After being named the number-two pilsner in the world by Paste Magazine in 2016, and one of the best summer beers of 2017 by the same publication, we really have no choice but to give you all the Keller Pils you can handle. Congratulations.
"I always stock up on Keller Pils and squirrel it away in my basement," says Stutrud. "I do this to console my grief, which comes from knowing the beer will go away at some point. But I don't have to do that anymore. There's no other beer like this out there, and when I drink it, I close my eyes and think I'm in Bavaria with close friends."
February
After a busy January, we'll recover in February with our beloved Spring seasonal Summit Maibock, returning once again on draft, in 12-packs of 12-oz. cans, and in 6 and 12-packs of 12-oz. bottles.
April
April 2018 will see a new edition of the Summit Boundary Waters Box, a 12-pack of 12-oz. cans built specifically for your cooler. Summit Hefeweizen returns, new beers Summit Golden Fruited Ale and Summit Shore Sitter debut, and Summit Lazy Sipper plans for world domination.
Summit Hefeweizen is coming back again. You're welcome.
Summit Golden Fruited Ale features Southern Hemisphere hops, European malts, and big fruit additions of genuine peach and apricot. You'll find it in the Boundary Waters Box and on draft.
Summit

Shore Sitter

Skip Rock, a traditional white ale with aromas of tangerine, lemon, flowers, and other spices, debuts with a slightly tart finish in the Boundary Waters Box and on draft. Come June 2018, however, Skip Rock joins our year-round lineup in 6 and 12-packs of 12-oz. cans.
Brewed exclusively for the 2017 Minnesota State Fair, Summit Lazy Sipper features Minnesota-grown ingredients and strawberries from the University of Minnesota's breeding program. With a touch more strawberry this time around, Lazy Sipper jumps from draft lines to the Boundary Waters Box, plus 12-packs of 12-oz. cans, as well as 6 and 12-packs of 12-oz. bottles.
August
The Summit Bonfire Box debuts in August 2018 as a 12-pack of 12-oz. cans featuring Summit Extra Pale Ale — a silver-medal winner among Classic English-Style Pale Ales at the 2017 Great American Beer Festival® — our best-selling seasonal Summit Oktoberfest, our brand-new year-round beer Summit Dakota Soul, and a new limited-release Summit Cranky Woodsman.
Brewed with ingredients sourced from the great north, such as hops, wild rice, smoked malt, and maple syrup, Summit brewers are still tinkering with the final recipe for Summit Cranky Woodsman. We'll update you on this beer well before its arrival on draft and in 12-oz. cans. If we feel like it.
October
Summit Dark Infusion returns sooner than expected, this time in 6-packs of 12-oz. cans. You're welcome! An overwhelmingly popular coffee milk stout that debuted in November 2016, Dark Infusion the first-ever Summit Unchained Series beer to make a comeback. Available exclusively on draft and in 6-packs of 12-oz. cans, we're bringing it back because you greedy beer geeks wouldn't leave our social media intern alone. P.S. Don't worry, we aren't changing a thing.
November
GOOD NEWS: The super-sexy Summit Penalty Box will return in 2018 with a new lineup of twelve 12-oz. cans for all you hockey nuts. Featuring year-round beers Summit Saga IPA and Summit Dakota Soul, it will also reconnect you to last year's hit bench-player Summit High Sticke Alt and reconnect you with your old flame Summit Winter Ale. That's right, it's not going anywhere after all. Love you.
November 2018 will also see the release of Summit Union Series 7: 120 Shilling Export Scotch Ale, a dangerously strong 12% ABV auburn-colored ale with warming aromas of raisins, caramel, toffee, and figs. Brewed as a small batch and aged in wooden hogsheads, it'll arrive on draft and in 4-packs of 12-oz. bottles.
A Note Regarding the Summit Unchained Series
After 9+ years and 26 unique, one-off beers, the Summit Unchained Series will return in 2018 as a draft-only program available exclusively at the Summit Beer Hall. Though limited in production and distribution, the Summit Unchained Series will continue to allow Summit brewers to showcase their skill and creativity with the best damn ingredients they can find. More information about upcoming Unchained Series beers will be available in the coming weeks and months.
A Word from Mark Stutrud
Heading into our brewery's 32nd year, Summit Brewing Co. Founder and President Mark Stutrud would like to set the record straight: "Continuous improvement is core to Summit, because it's important for beer to fit with the time and flavor preferences of the people drinking it. We aren't changing what we do or how we operate — this is what we've always done. We're simply talking about it now, turning up the volume, and refusing to diminish the role we've played in establishing standards of flavor and quality in this industry."
For more information about, Summit Dakota Soul, our three new IPAs, and the rest of our beers, please visit www.summitbrewing.com frequently.
Disclaimer: Just about everything in this release is subject to change, but holy smokes, we hope there aren't too many updates. That would be a lot of work.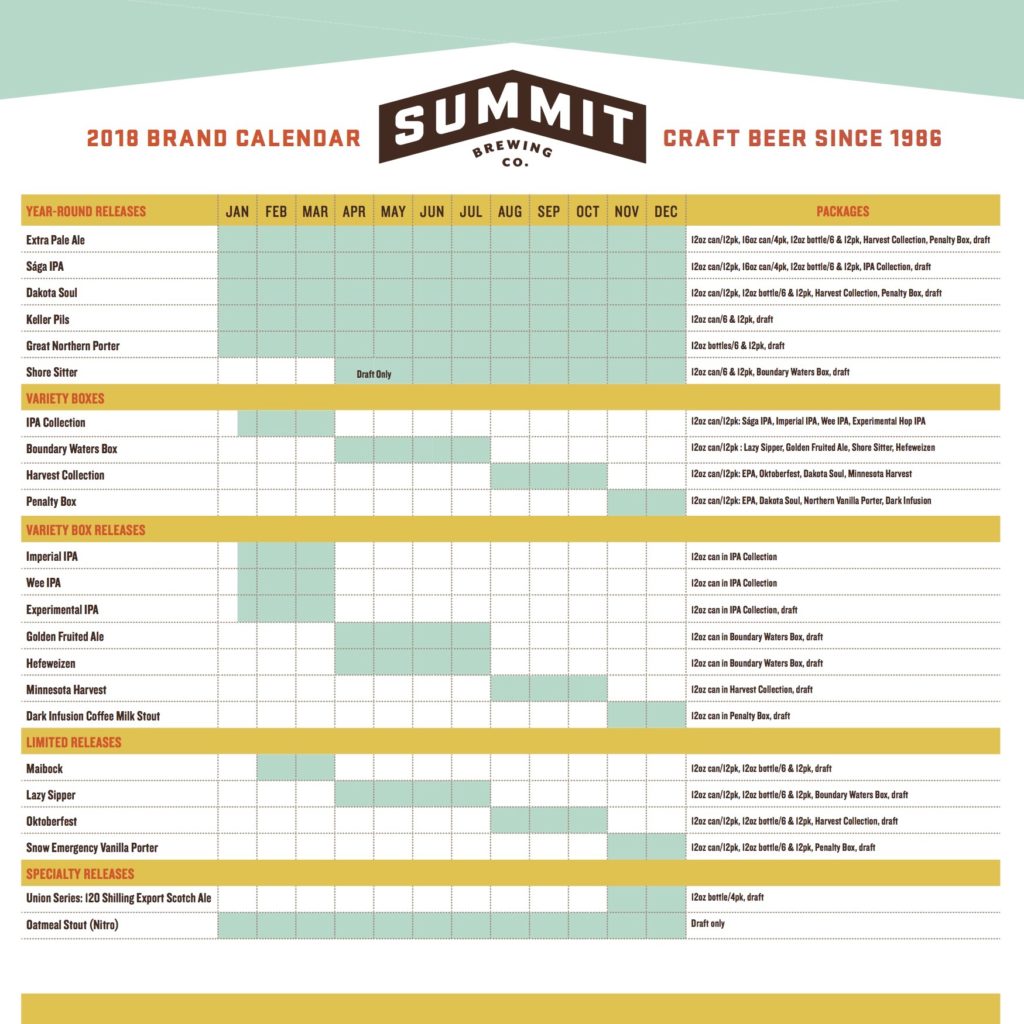 PDF Version here: Summit Brewing Co. 2018 Release Calendar
Back to News