Summit Brewing Co. and Dark Horse Bar & Eatery Present: THE WHISKEY ADVENT CALENDAR
Saturday, December 1, 2018, By Summit Brewing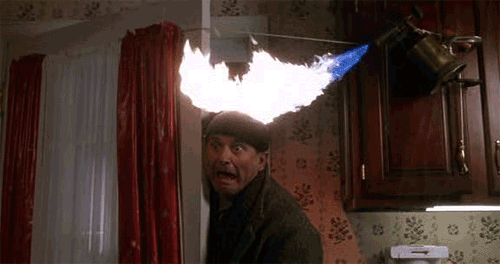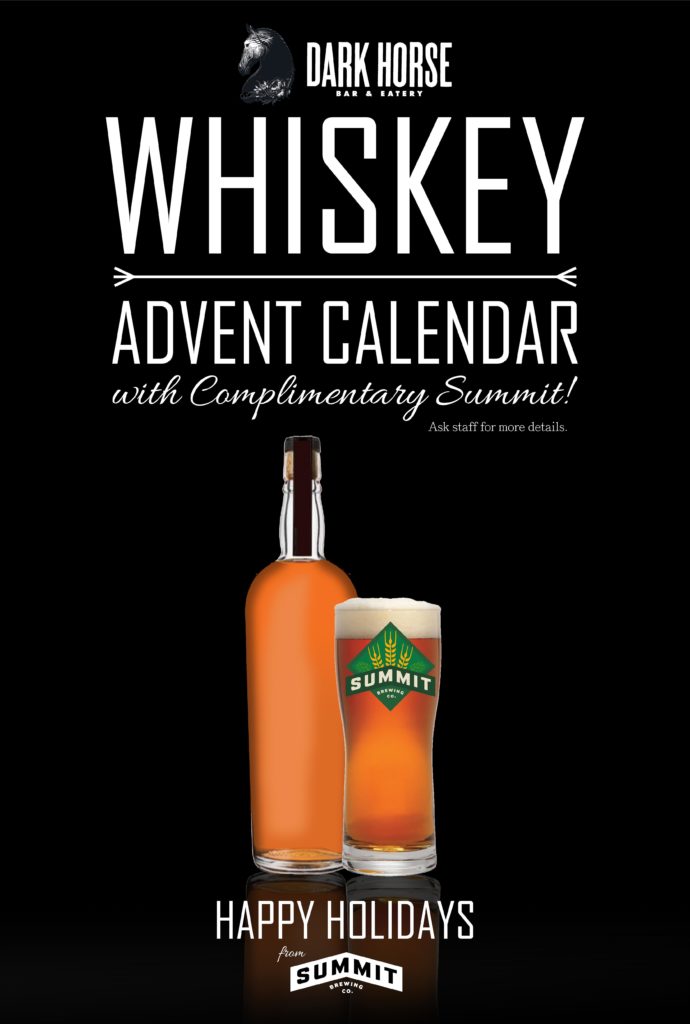 Ho-ho-ho-lee-sh*t, you guys. This holiday season just got a kick in the ass.
From Dec. 1–31, we've teamed up with Dark Horse Bar & Eatery — one of St. Paul's most bitchin' bars — to pour you a free pint of Summit beer any time you order their whiskey of the day. It's all part of the Whiskey Advent Calendar, which sounds way better than some foil-and-cardboard presentation of lame-ass chocolate-covered raisins.
We're not gonna get into the whiskey list since we're a friggin' brewery and we make beer, but we will run down the badass beer list you'll find at Dark Horse: Summit Extra Pale Ale, Saga IPA, Winter Ale, Oatmeal Stout, Dakota Soul, and the cream of the damn crop, Summit Union Series 7: 120 Shilling Ale.
Available for the whole month, every day from open till close, head over to 250 E. 7th St. for an 11 a.m. sammich, a 5 p.m. pizza dinner, or a late-night snack of buffalo wingies, and wash it all down with your choice of Dark Horse's finest whiskey and Summit's most refreshing beer.
Please visit darkhorsebarandeatery.com for more information, or just head over there and talk to the bartender. They're very good bartenders.
Happy holidays, you beautiful boozehounds.
Back to News