Summit Brewing Co. Celebrates the Dog Days of Summer With Actual Dogs
Event Date:
August 6, 2018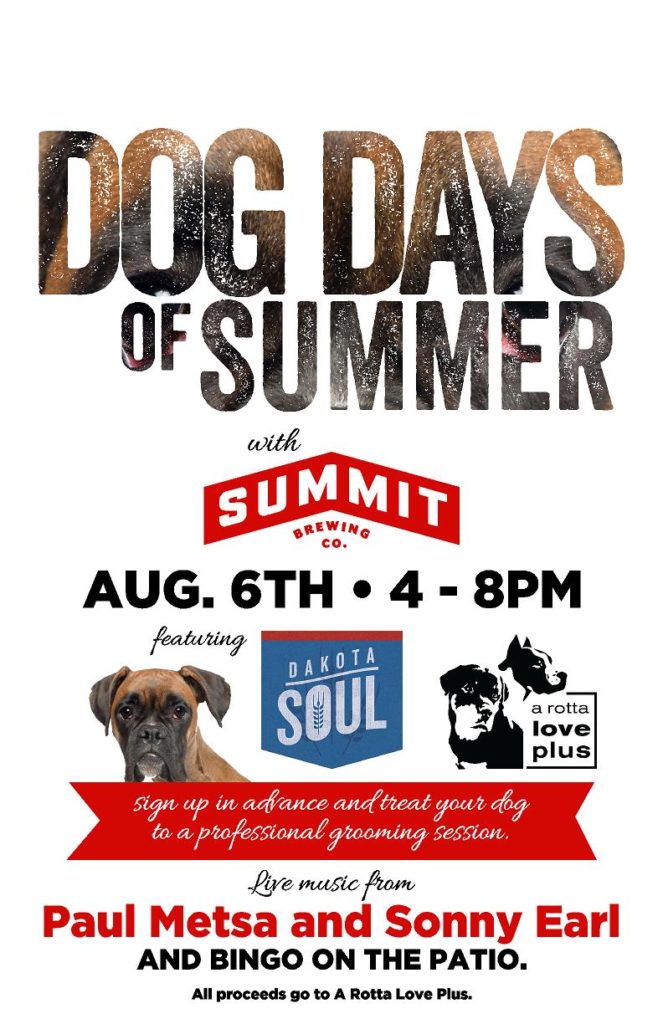 Date: Monday, August 6, 2018 from 4–8 p.m.
Location: Brunson's Pub • 956 Payne Ave, St. Paul
Join Summit Brewing Co. at Brunson's Pub from 4–8 p.m. on August 6th to treat your dog to a professional grooming session — and yourself to beer. We'll be bringing Summit Dakota Soul, Saga, and Extra Pale Ale in case you get thirsty, plus there'll be Bingo on the patio and live music from Paul Metsa and Sonny Earl. Dakota Soul taps will be $3.50 between 4 and 6 p.m., and spots are limited — so come early! All proceeds go to A Rotta Love Plus.
For more information, please visit www.brunsonspub.com or www.facebook.com/events/216719612369209/.