It's Time for a Playoff Push with Twins Pils!
Thursday, October 5, 2023, By Summit Brewing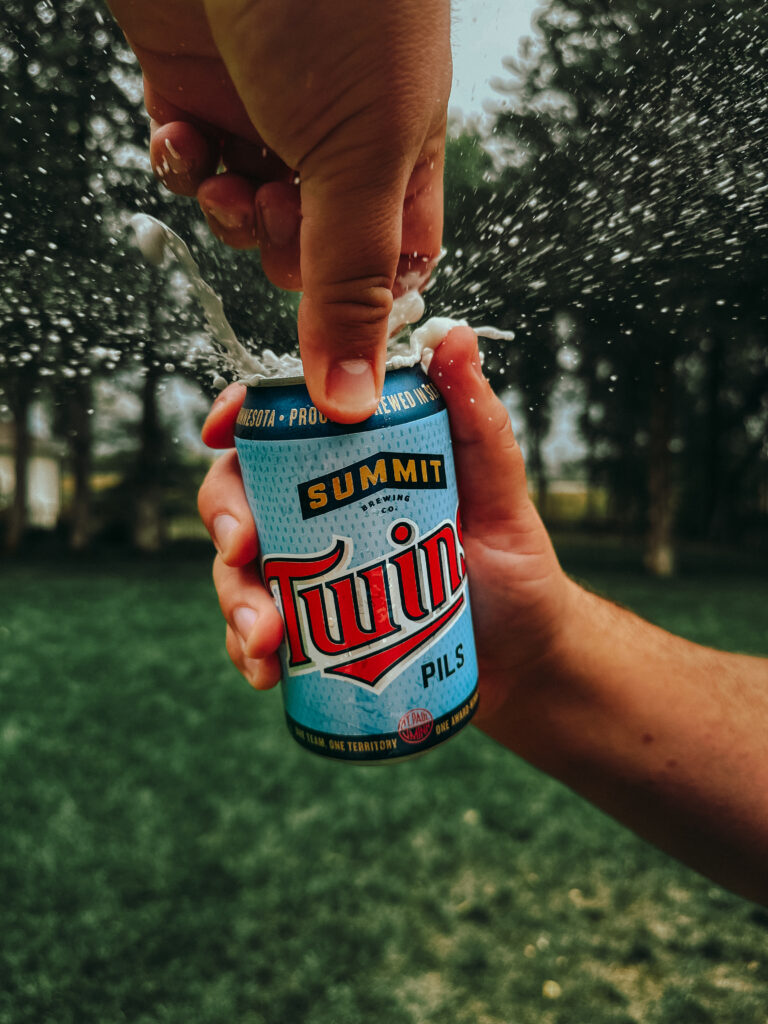 As the leaves begin to turn and the air grows crisp, there's one thing on everyone's mind here at Summit Brewing – the Minnesota Twins not only in the playoffs but breaking their playoff win drought, too! We're incredibly stoked to see our hometown team take the field and give it their all, and we know that because it's a Minnesota sports team, every game will is guaranteed to be an emotional rollercoaster.
Of course, great games are only complete with a great beer to go along with it. As the Official Hometown Craft Beer of the Minnesota Twins, there's no beer better to watch the Twins playoff run with than our Twins Pils. Summit Twins Pils is an unfiltered German-style pilsner that boasts a creamy white head and full body. Brewed with traditional German hops and barley, this crisp, refreshing pilsner has light citrus and honey flavors. It finishes perfectly balanced, making it the perfect beer to pair with some ballpark hotdogs or Bavarian pretzels as you celebrate fall.
So grab a cold one, settle in, and let's get ready for some Twins Pils Postseason action. We literally can't wait to see how it all goes down, and we'll be right there with you every pitch, homerun, and hopefully every win!
Looking for some Twins Pils to take home or enjoy out on the town? Then check out our Summit Beer Finder!
Back to News