Highland Fest
Event Date:
July 14, 2017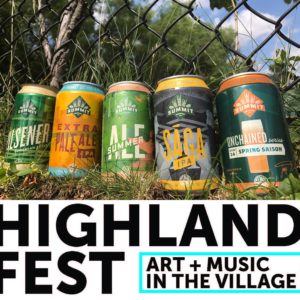 Location: Highland Park, ya silly goose!
Dates: July 14 – July 16
Time: July 14 at 5pm – July 16 at 4pm
Summit Brewing Company is extremely excited to once again participate in the celebration that is Highland Fest!
Highland Fest is a FREE 3-day, outdoor family festival including live music on 2 stages, a juried art fair, 5K, Strongman Competition, food, amusement rides… and Summit Beer!
Wanna know what you'll be drinking? Of course you do. Look for Summit EPA, Sága IPA, Pilsener, Summer ale, & Unchained 24: Spring Saison. Find all these beers ONLY in the beer tent in the field by the public Library.
For more details, please see their FaceBook Event Page.