Getting through Dry January with Summit
Thursday, January 12, 2023, By Summit Brewing
It's no exaggeration that beer is quite awesome. It tastes good, it's refreshing, it goes with almost anything, and the list goes on and on. Now while beer is amazing, taking a break from it can have some huge benefits health-wise. According to some studies taking part in Dry January can lead to better sleep, more energy, your skin will clear up, a better immune system and so much more. All that sounds great and all I have to do is stop drinking alcohol? Pfft, no problem. Well fast forward a few days, you're feeling good and energized, and out of nowhere, it hits you like a freight train. The craving for a hoppy, crushable beer from Summit Brewing. You pop open the fridge and crack open a Saga IPA and just like that Dry January turned into dry four and half days.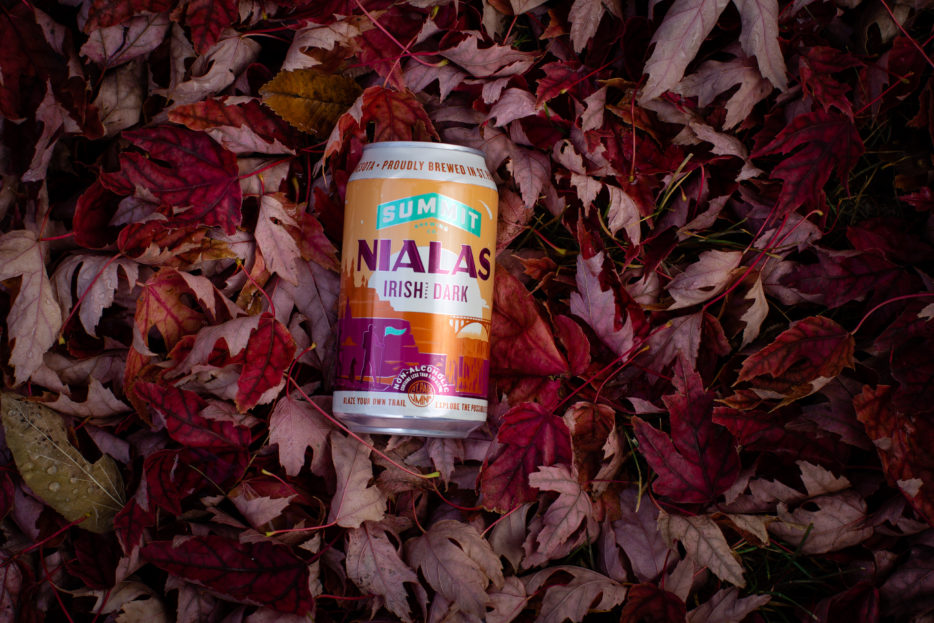 Well here at Summit were got tired of being blamed for the countless broken Dry January promises simply because we had some great-tasting beer. So we were left with a choice make our beer not as good or brew something with no alcohol so people can enjoy a Summit beer and still take part in Dry January. We obviously chose the latter and began cranking out a couple of pilot batches, then did some sciencey stuff with our QA team, and finally bought a giant pasteurizer for our canning line. And so our non-Alcoholic beers were born, Nialas IPA & Nialas Irish Dark. Our Nialas IPA has that classic hop-forward India Pale Ale taste with flavors of toast and aromas of tangerine, and mixed berries while our Irish Dark has as big flavors of espresso, chocolate, and caramel, balanced by spicy hop characteristics just like a typical stout.
So if you find yourself this Dry January saying to yourself "ah beer, my one weakness." Just know Summit Brewing has your back because Dry January just got so easy you might as well call it Dry for the rest of winter.
Click here to find Nialas near you.
Back to News