4 Fun Facts about Summit Dakota Soul Craft Lager
Wednesday, March 10, 2021, By Summit Brewing
Longtime fans of Summit Brewing Co. know well our devotion to lagers, specifically pilsners. For 20 of our 35 years, we've always had at least one pilsner in our year-round line-up. We adore the style so much that we added two to our line-up not so long ago.
Three years ago, Summit Dakota Soul Craft Lager was released as our second year-round pilsner. In celebration of this beautiful brew, we're sharing some fun facts about its creation!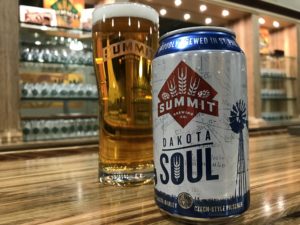 Dakota Soul Craft Lager is a bit of a re-imagination of our retired Summit Pilsener, which was a bit of a re-imagination of the retired Summit Grand Bohemian-Style Pilsner.
Summit Grand was a Bohemian Pilsner that utilized Saaz hops from the Czech Republic to offer spicy and floral notes balanced with a strong malt backbone. It was first released in 2001, and then renamed to Summit Pilsener in 2007.
While Dakota Soul Craft Lager uses Saaz hops, it also malts and barley exclusively from founder and CEO Mark Stutrud's cousin's farm in North Dakota. This is where the name Dakota Soul comes from. Stutrud has said that barley is the soul of beer. With the barley being from North Dakota, our pilsner has a "Dakota Soul."
We cold condition Dakota Soul for four-to-six weeks that helps create a crisp and refreshing finish that pairs perfect with classic flavors like American cheese, light salads, grilled shrimp and sugar cookies.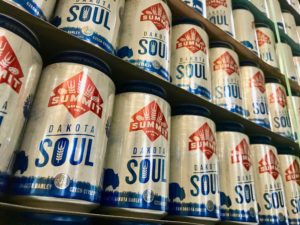 Summit Dakota Soul Craft Lager is available in 6- and 12-packs of 12oz bottles and 12-packs of 12oz cans. Grab some from your local liquor store today!
Back to News