Black Friday: Two Summit Beer Hall Exclusives and Screamin' Deals
Monday, November 20, 2017, By Summit Brewing
Greetings, Summit Beer Drinkers.
The Summit Beer Hall will be closed this Thursday, November 23, in observance of turkey, stuffing, mashed potatoes, and gravy gratitude. We will open back up Black Friday at 4 p.m., however, with two brand-new Beer Hall Exclusives to pull you outta your food comas: Summit Beer Hall Exclusives Minor Penalty and Major Penalty.
Featuring flavors and aromas of tropical fruits like passionfruit and tangerine, plus a malty little hint of marmalade you might recognize from our flagship Summit EPA, Beer Hall Exclusive Minor Penalty is a session IPA weighing in at 4.9% ABV and 36 IBU. It pours orange in color and offers a juicy, approachable balance.
"So many session IPAs feature too much caramel malt and too much bitterness," says Summit Brewer Mike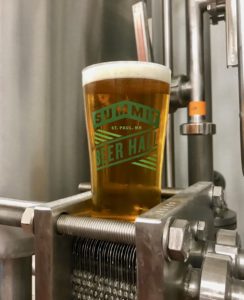 Swiggum. "It's very easy for bitterness to dominate when you have a mild malt bill and low alcohol, so we worked to dial those characteristics back in favor of a more balanced beer."
Summit Beer Hall Exclusive Major Penalty, on the other hand, is a double IPA tipping the scales at 8.5% ABV and 45 IBU. Brewed with a blend of resinous, dank, and piney hops, plus English and American malts, Major Penalty offers a medium body with notes of caramel, toast, stone fruit, and a huge bouquet of melon and citrus hop flavors and aromas.
"We wanted to brew a big West Coast-style IPA and make it a bit more drinkable," says Brewer James Birnie, "so this one's soft on the palate and not quite as bitter as you'd expect."
Black Friday Deals
Get your beer fix and kick off your Black Friday shopping ALL IN ONE PLACE with a bunch of great deals only in-store at the Summit Brewing Co. Gift Shop.
Sale items include select women's and men's t-shirts, hats, and a handsome green hoodie to keep you warm when your beer runs out. (Sale runs through Saturday 11/25.)
BONUS: Spend $50 in the Gift Shop and you'll receive a free pint glass, which we'll fill for you with ONE BEER ON THE HOUSE. (That's common speak for "Free." Please don't take the beer to the roof.)
DOUBLE BONUS: Enter to win an Extra Pale Ale LED sign. (Friday 11/24 only.)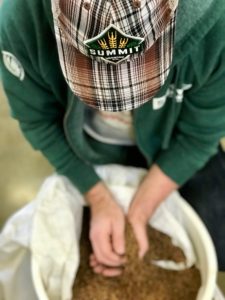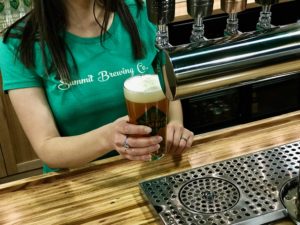 A Note About Summit Beer Hall Exclusives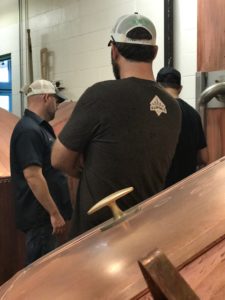 If you're unfamiliar with our Beer Hall Exclusive program, it goes like this: Created and brewed on our small pilot system, which is approximately 1/100th the size of our full-scale production brew house, each Beer Hall Exclusive is captained by a different Summit Brewer using new and unique ingredients to experiment with flavors, recipes, and styles. Often very limited in quantity, we're willing to share these fresh and tasty tiny-sized batches in exchange for your honest feedback.
By nature, small batches like these won't last long. If you miss one for some reason, you'll be S.O.L. until our next Beer Hall Exclusive comes around. Sorry, that's how this works.
Summit Beer Hall Exclusives Minor Penalty and Major Penalty
Tapped Black Friday, Nov. 24, at 4 p.m.
Food Truck: Grumpy Claude's
Back to News