How Bizarre! Summit Releases Berry Bazaar Kölsch-Style Ale as State Fair Exclusive
Wednesday, August 4, 2021, By Summit Brewing
Step right up! Gaze in wonderment at the odd and unique blushing brew of the International Bazaar!
Throughout the years, as Minnesota State Fair time nears there's whispers of what strange and odd brews will be debuting at the Great Minnesota Get Together. Which brewery will be channeling what confectionary treat or item-on-a-stick for their limited-edition brew?
Summit Brewing Co. has always participated in our beloved fair, but we've also always stayed true to our mission of tradition and consistency. While that is still the case, we now will have an exotic beer to add to the show – the blushing Summit Berry Bazaar!
Because, after an unprecedented year like 2020, how could we not do something out of the ordinary?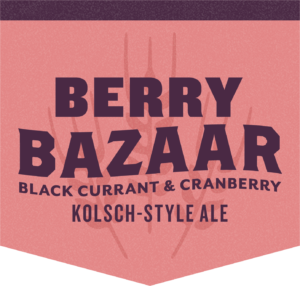 Make way for the alluring Berry Bazaar, the pink Kölsch-style ale made with black currant and cranberry. Slightly hazy, this Kölsch-style ale has notes of tart mixed berries and flavors of a slightly sweet pie crust. Tart and refreshing, it finishes clean and crisp. It's the perfect way to wash-down all the usual, and unusual, fair treats.
Where to find the Berry Bazaar Kölsch-Style Ale
Summit Berry Bazaar will be available where all worldly goods are located at the fair – the International Bazaar! Starting August 26, find Summit Berry Bazaar on tap at the Summit on a Stick Booth and Shanghai Henri's. We can't wait to enjoy a pint in person again soon. Cheers!
Back to News