Join Summit Brewing Co.'s Mark Stutrud at the Minnesota State Fair on Thursday, Aug. 31!
Event Date:
August 31, 2023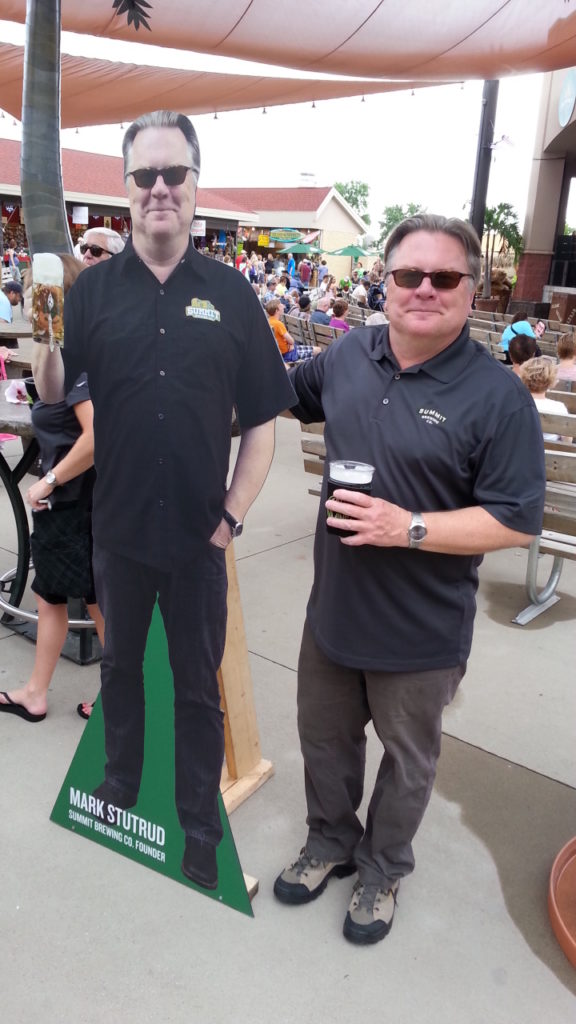 Date: 4–5:30 p.m. Wednesday, Aug. 33, 2023
Location: Summit On A Stick Booth • Shanghai Henri's, International Bazaar, Minnesota State Fair
Summit Brewing Co.'s Founder and President Mark Stutrud is hitting up the Summit On A Stick Booth for a State Fair Happy Hour. Join him for a taste of this year's State Fair Exclusive – Dan Patch'N Fruit IPA! After that, grab a free Summit bandana and have a flight of Summit beers (on a stick of course). You can choose from the exclusive Dan Patch'N Fruit, Summit Extra Pale Ale, Summit Twins Pils, Summit Oktoberfest, Sága IPA, Sága Hazy IPA, and Summit Oatmeal Stout on Nitro. You can also find Nialas Non-Alcoholic IPA 12 oz cans at the Summit on a Stick booth!
While you're there, don't forget to register for your chance to win a Summit Solo Stove Bonfire!
For more about the rest of our shenanigans at the State Fair, visit Where to Drink Summit Beer at the State Fair.
Appearances are subject to change and are dependent on the weather.